The 2010 Avalon Faery Ball and Faery Fayre
30th and 31st October 2010
Glastonbury Town Hall,, Somerset, UK
www.avalonfaeryball.com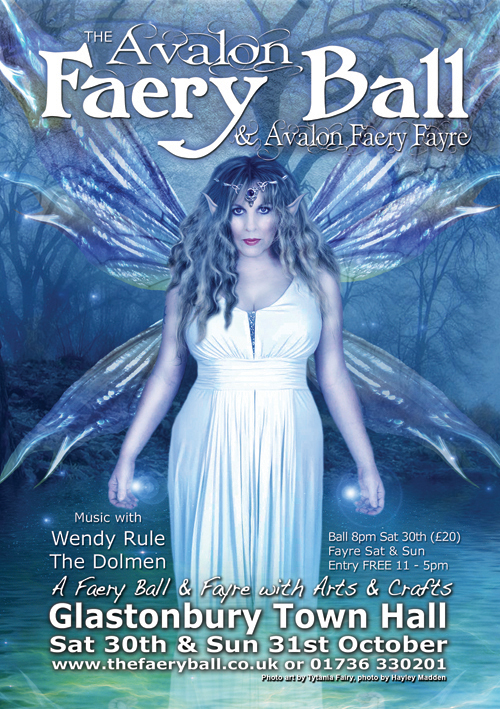 ******************************************
Details below from the 2009 event
FAE Magazine (Faeries and Enchantment) will be sponsoring the Avalon Faery Ball and Avalon Faery Fayre on Saturday 3rd October 2009 at Glastonbury Town Hall, Somerset.
Guest artists inlcude: Brian Froud, Josephine Wall, Linda Ravenscroft, Myrea Pettit, Courtney Davis, Peter Pracownik, Ed Org, Michael Tingle, Nicola Clare Lydon, Yuri Leitch, Armorel Hamilton, Chris Down, Tamara Newman, Helen Wells, Sally Jacob, and (Julia Jeffrey TBC).
Music at the Faery Ball is from The Dolmen (Faery Fest favs!), plus faerie fadihon show, performance from Felicity Fry Le Fay and Muddlehead the Pixie, Geshe Lama Ahbay Rinpoche will also be bringing his Tibetan Healing Temple. Entry to the Avalon Faery Fayre is FREE! and doors open between 11am and 5pm, and tickets for the Avalon Faery Ball cost £20 available from The Faery Shop or from Gothic Image shop on Glastonbury High Street. Visit www.thefaeryball.co.uk or call the Ticket Hotline on 01736 330201.