FAE Magazine issue #43 ECO-FAERIE edition is

OUT NOW!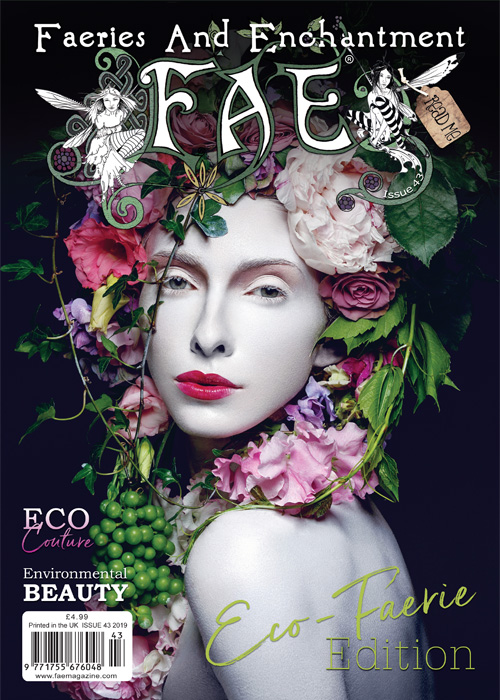 The eco-faerie special edition of FAE magazine focusses on all things eco-friendly, which also happens to be fairy friendly! We feature environmentalists from the fairy and mermaid worlds with Hannah Mermaid, and Faerie Cara. We also feature the stunning eco couture garments of Deborah Lindguist whose designs have been worn by icons like PINK, Rhianna and Sharon Stone to name but a few.
Faerie Cara, the original eco faerie from Australia shares seven tips on what we can do right now to bring about positive environmental change starting on our own doorsteps. 
This issue is brimming with eco friendly fairy fashion from 'Nuwa Apparel', 'This is This World' (photographed by Danniella Jaine), and Megan Henry's 'Elaramoon' Elemental clothing range.

BUY FAE Magazine HERE! or SUBSCRIBE to FAE HERE


AVAILABLE for APPLE iPAD and ANDROID TABLETS:
Our magazine has faeries, folklore, fashion, fairy news, faerie features and more! And is published in the UK in magical Cornwall – the enchanted land of the faeries! Faeries and Enchantment mag is sold worldwide, and is also available as an App…
Welcome to FAE – The enchanted and magical faery magazine from the Celtic lands – We also have our very own fairy shop! The FAE Shop for all your fairy magazine gift desires!
"Your publication is so pretty, its eye candy, so Fairie Fantastic" Artist Linda Biggs