The NEW issue of FAE is available to pre-order NOW!
All single issue orders and subscriptions are now handled through www.newsstand.co.uk
---
Attendees can expect a variety of performances, panels, props, workshops, special guests, a fantasy market, cosplay and more!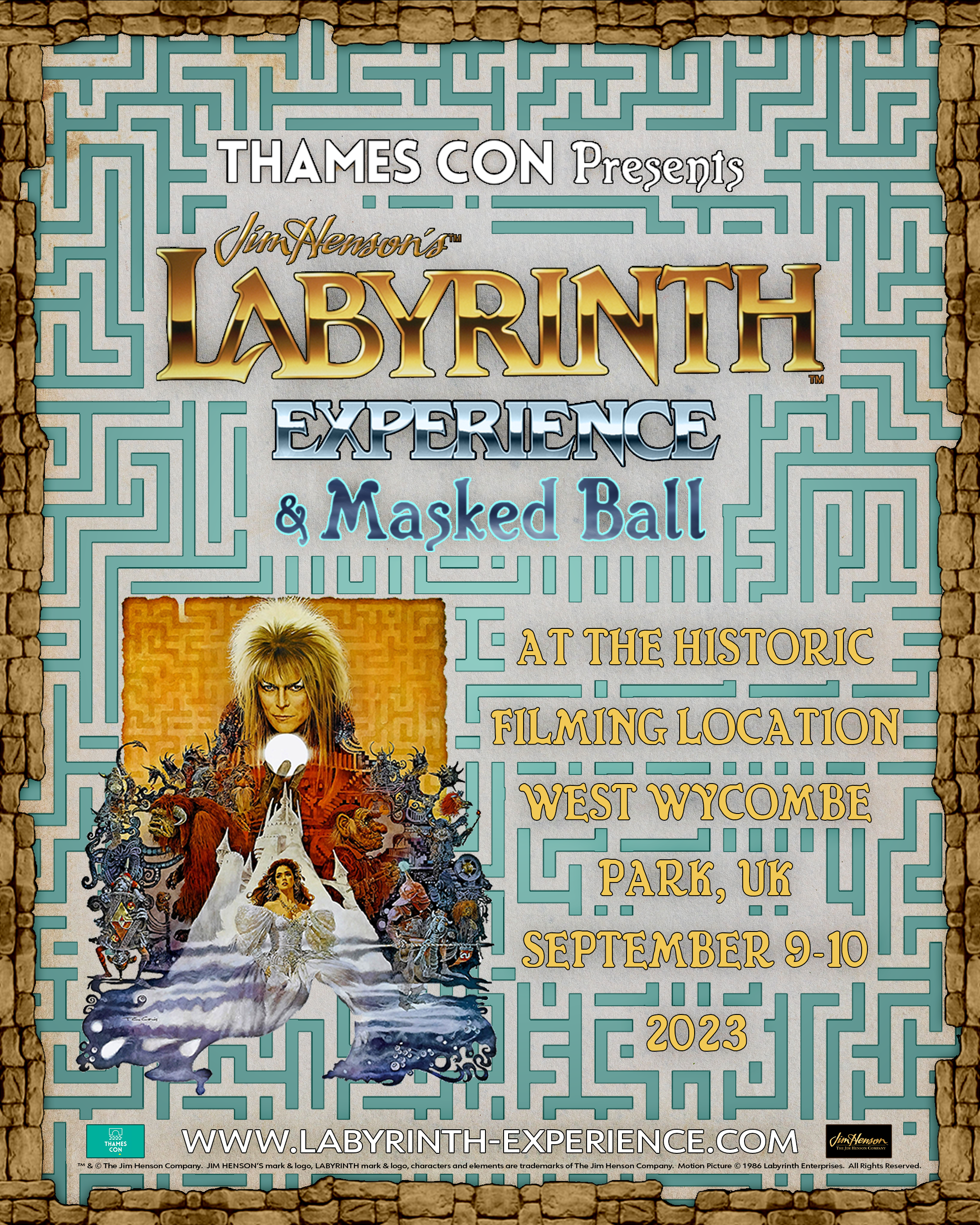 Thames Con welcomes fans of Jim Henson's classic Labyrinth (1986) to West Wycombe Park in Buckinghamshire, UK for a fantasy-filled weekend on September 9-10, 2023. READ THE FULL NEWSLETTER HERE.
---
Glastonbury Fairy Weekend + Witchy-Fae Ball
21st & 22nd October 2023
Venue: Glastonbury Town Hall, Magdalene Street, Somerset UK
WITCHY FAE BALL ~ SOLD OUT
Join our Facebook Event Page HERE for witchy-fee chit-chat!
Glastonbury Fairy Weekend
21st & 22nd October 2023
Venue: Glastonbury Town Hall, Magdalene Street, Somerset
THE GOOD NEWS!
There's still plenty of room for you to join us at the FREE daytime event yay!
An enchanting weekend with faerie market with special guest artists including JASMINE BECKET-GRIFFITH, ANNE SUDWORTH, ARMOREL HAMILTON and more, at Glastonbury Town Hall. The theme is Witchy-Fae Yay! Express your inner witchy-fae sELF in an atmosphere of love and acceptance, dressing up is encouraged and appreciated.
There will be a vegan cafe, a witchy-fae photo-booth during the daytime too, magical make up, face-painting and fairy hair strands and much more! Stayed tuned for our amazing exhibitors, coming in the next newsletter.
Join our Facebook Event Page HERE for witchy-fee chit-chat!
---
Opening this autumn: a major exhibition on fantasy at the British Library in London!
Terri Windling said, via her Facebook page: "This is the "secret project" I've been involved with for over a year now, but couldn't publicly talk about until the BL's official announcement. Now the word is finally out. If you're in traveling distance of London from 27 Oct, 2023 to 25 Feb, 2024, please go see it if you possibly can. And if you can't, there will be a book/catalog published alongside the exhibition containing essays on fantasy by all kinds of good people…including one from me".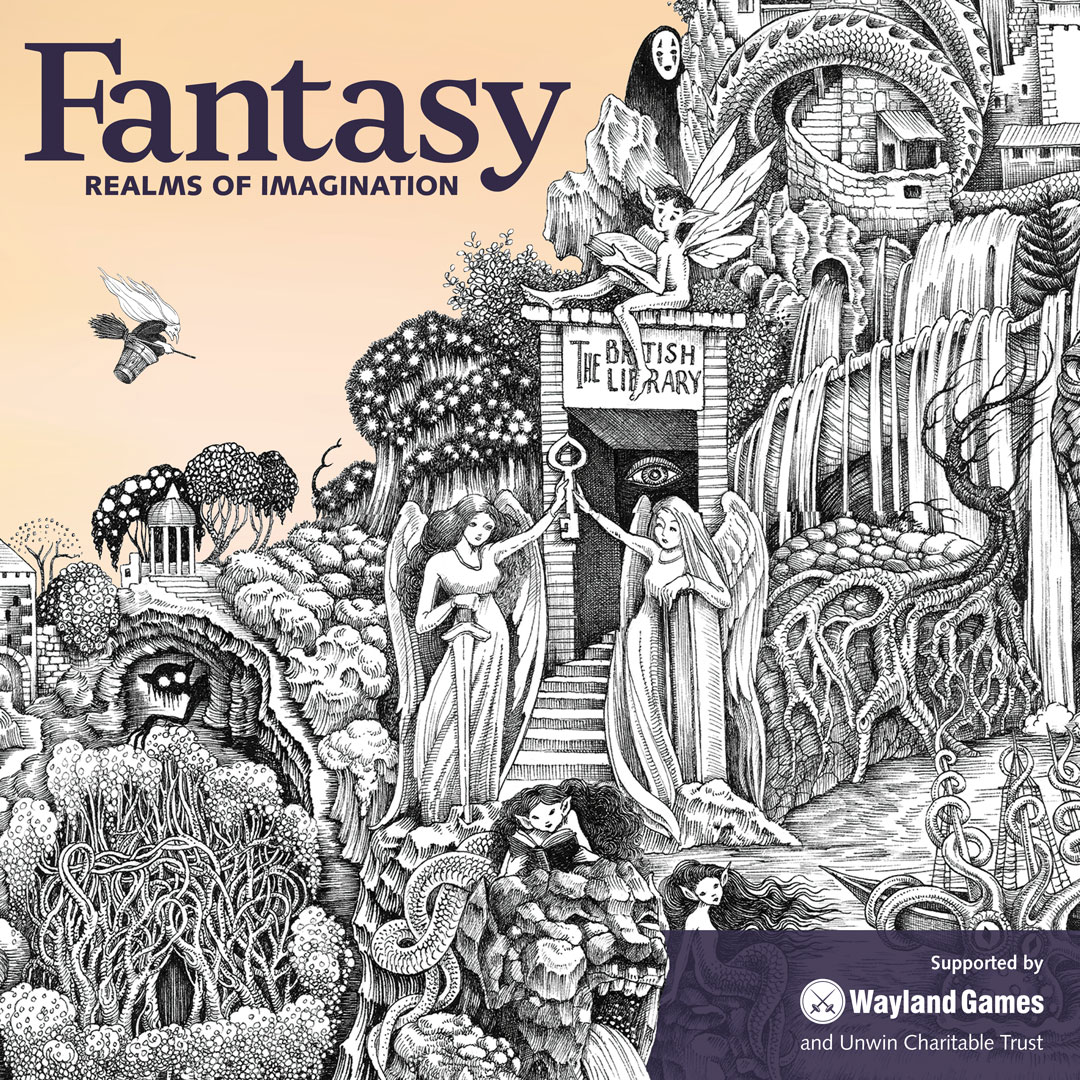 ---
Book your place in fairyland!
Adult 3 day ticket to 3 Wishes Fairy Festival in Glastonbury UK 2024 on 16th -17th and 18th August.
PLEASE NOTE: Camping is NOT included. This needs to be booked separately. Details coming soon.
Children's tickets and vehicle passes will be released later in the year.
Join us for 3 Wishes on the Isle of Avalon magical GLASTONBURY UK!
Hailed as the UK's first most magical and unique fairy festival visitors say It's just like stepping into a real-life fairy land! The festival is the first live music camping vegan fairy festival in the UK and was founded once-upon-a-time in 2007!
---
---
Seven Summer Fairy Festivals 2023 – UK & USA!

---
---
YOUR FAEVOURITE BOOKS
Would you like to appear in the forthcoming "Authors and Artisans" special edition of FAE Magazine?
Simply take a photo of you holding your FAEvourite fairy book for the opportunity to be featured in FAE! Send your pictures to
info@faemagazine.com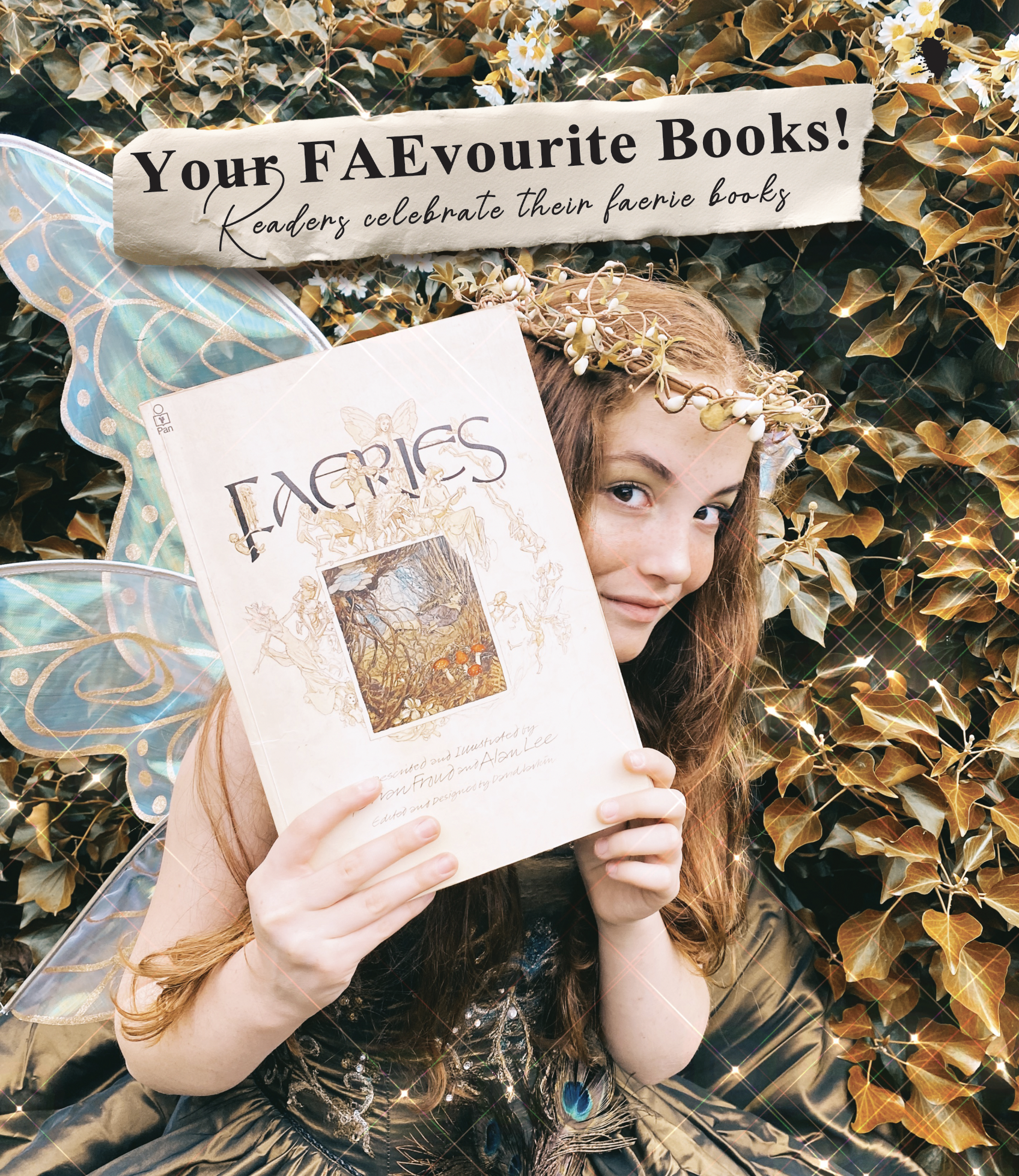 Photo credit: Faela Mayflower holding "Faeries" by Brian Froud and Alan Lee. Photo taken by Paule van Wijngaarden
---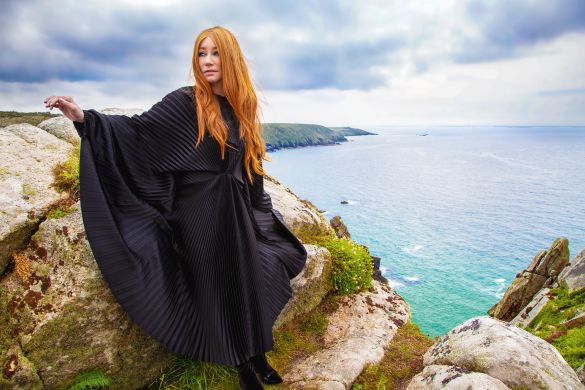 Tori's new album, Ocean to Ocean, was recorded in lockdown in Cornwall. Credit: Tori Amos/Universal Music – Click this link to purchase
Watch full interview on ITV West Country News HERE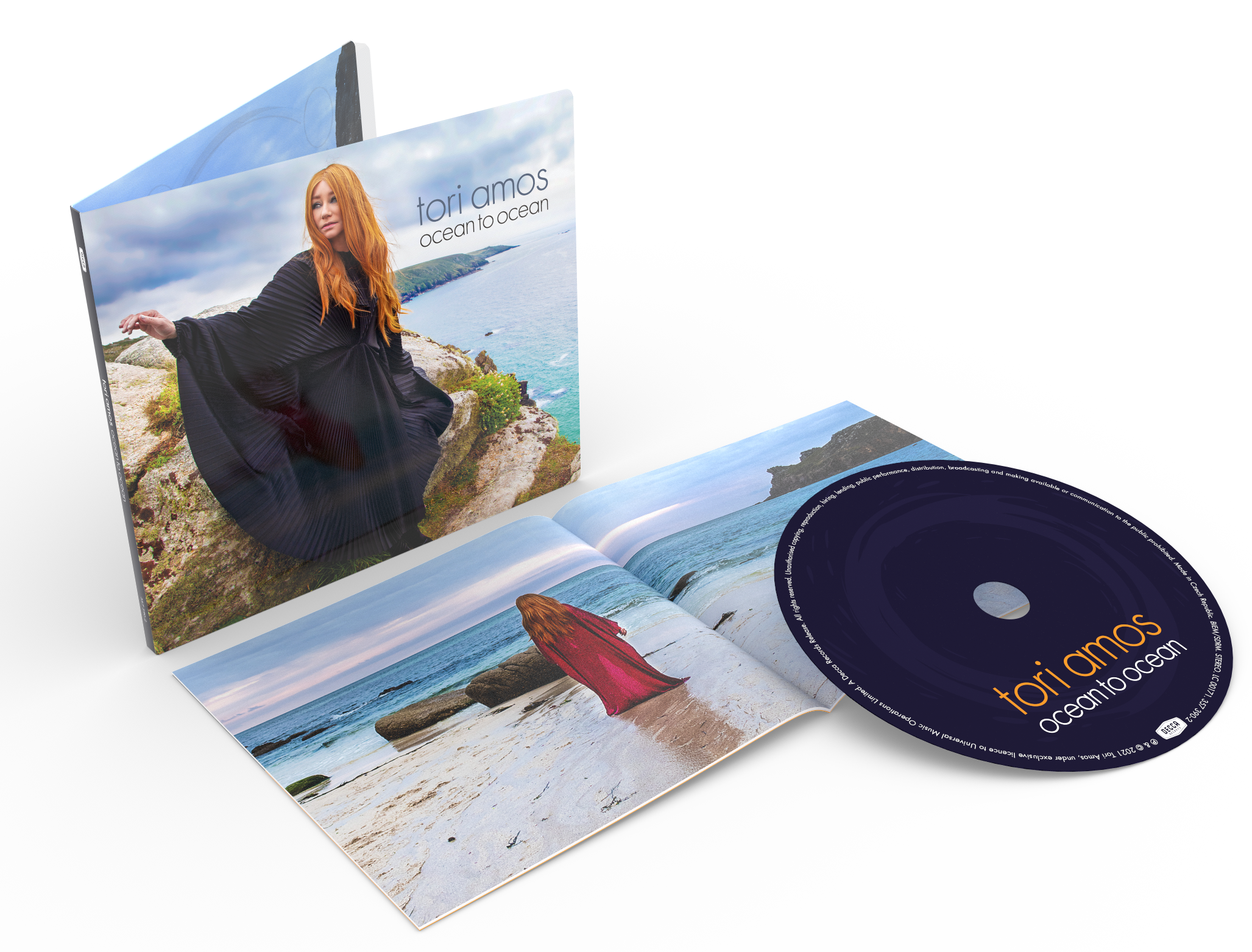 ---
FAE Magazine issue #46 Cottingley Fairies edition


In this special Cottingley Fairies collectors edition of FAE you'll find reader contributions from the special Cottingley Fairies Social Media Challenge @faemagazine on Instagram). There's an exclusive with the 97 years young, Christine Lynch, daughter of France Griffiths (The younger Cottingley Fairies girl), plus the forthcoming Curious Case of the Cottingley Fairies movie by Brock DeShane.
Princess of Petals Mira Morningstar, graces the centre spread in her magical unicorn attire. There's vintage make-up by Atlantis Fae, Fairy Yoga with Rebecca Yoga Fae and a Vintage Fairy Garden meditation with Flavia-Kate Peters. You'll find magical imagery throughout this special edition of Fae which you'll want to treasure forever.

BUY FAE Magazine HERE! or SUBSCRIBE to FAE HERE

AVAILABLE for APPLE iPAD and ANDROID TABLETS:
Our magazine has faeries, folklore, fashion, fairy news, faerie features and more! And is published in the UK in magical Cornwall – the enchanted land of the faeries! Faeries and Enchantment mag is sold worldwide, and is also available as an App…
Welcome to FAE – The enchanted and magical faery magazine from the Celtic lands – We also have our very own fairy shop! The FAE Shop for all your fairy magazine gift desires!
"Your publication is so pretty, its eye candy, so Fairie Fantastic" Artist Linda Biggs