Issue 46 FAE (spring/summer 2020) will be a
 VINTAGE FAERIES EDITION
Cottingley Fairy Lock-Down Challenge!
Create a photographic homage to the Cottingley fairies pictures taken by Elsie and Frances. Email your photos to info@faemagazine.com for possible publication by 1st May 2020!
Photos can be colour or black/white. We are dedicating 8 PAGES for your contributions! This is the perfect fun thing to do with yourself or your children as you pay homage to the iconic Cottingley images. Does not have to be outdoors, use your imagination!
CREDITS FOR PHOTO:
Photographer: Tim Winter Costumes and MUA: Rosanna Long
Models: Rosanna Long, Emily Barnes and Hannah Wheatley
Fairy Wings and Jewellery: etsy.com/uk/shop/JustAsStrangeAsIAm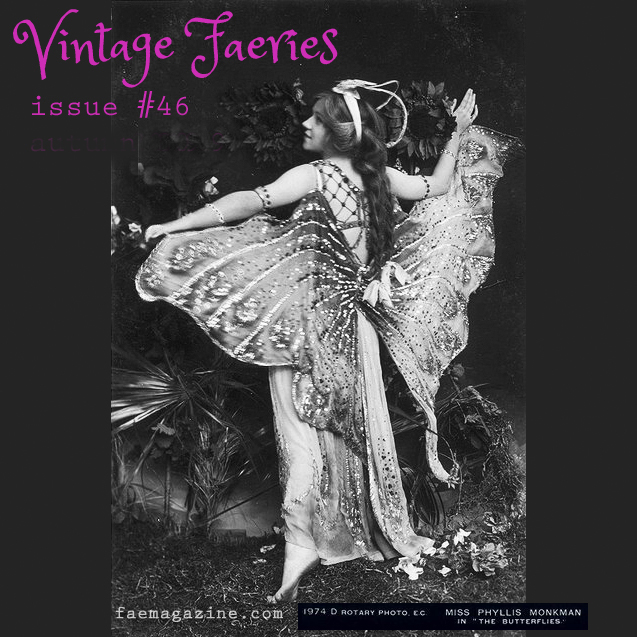 The deadline for issue 46 FAE submissions is 1st May 2020
We welcome articles and features (+ exclusive cover) ideas
This 'Vintage Faeries' issue of FAE will look back at faeries of the past, and bring some of them into the future! We welcome your creative ideas on this vintage faerie theme for possible publication in the next edition of FAE.
We are happy to accept and review photo-sets (no nudity), short poems and articles. IMPORTANT: We prefer behind-the-scenes video footage of any photo-shoots for our FAE magazine video promotional videos (mobile phone footage is fine, but high quality footage is preferred). The deadline is 1st May 2020.
Please note it is not always possible for us to reply right away due to the high volume of submissions we receive, however, we always do our best to acknowledge your submission enquiries as soon as possible – please be patient. If your submission is successful you will be contacted within 14 days. FAE is run by a small team of faerie enthusiasts, and as such we do not currently pay for submissions, however, we will showcase your creativity to thousands of faerie fans around the fairy world! Email us at: contribute[at]faemagazine.com (remove brackets).
---
PLUS – Submission call for Mermaid Magazine! Coming soon, a special edition!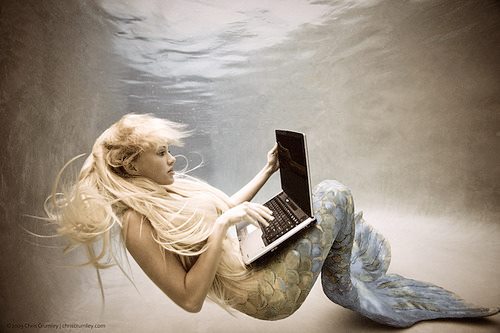 We welcome articles, features (+ cover) ideas

Submission Guidelines for both magazines

IMPORTANT: Please familiarise yourself with FAE magazine before submitting articles, images or ideas. We welcome light-hearted faerie/mythical related topics, including folklore, music, film, fashion, and art (all forms).

PHOTOGRAPHIC SUBMISSIONS: FAE is a creatively visual artistic magazine, and we pride ourselves on originality.

When sending us individual photographs, and/or full photo sets for exclusive consideration, please include all credits. Please be aware that FAE is read by adults and young people, so only artful images will be considered, and no overt nudity, so please 'keep it classy'! We prefer to keep our content on the 'lighter' side of faerie. IMPORTANT: We do not accept submissions that have been published or submitted elsewhere.

We request that photographs submitted to FAE are not shown on social networking websites before and during the publication period. Please ask for further info if you need clarification on this.
If you need clarification on any of this please email us: info(@)faemagazine.com (remove brackets). Photography must be at least 300dpi, and images must be large enough to cover an entire full sized page (A4 UK paper size). We prefer Dropbox or WeTransfer.com for the transfer of large files, but can accept images from other file sharing providers.

ARTICLES: When submitting ideas for articles, please ensure any sources are credited. Please keep to a maximum of 2000 word count (ideally 1000 with images). If you wish to request more words, please contact us in advance with a short sample.

SHORT STORIES & POETRY: Generally we do not publish stories, however, we may on occasion publish poetry and short stories alongside photographic features or Fairy art.

SOCIAL MEDIA: We are happy to accept non-exclusive photographic submissions for possible inclusion on our popular social media pages.

PLEASE NOTE: In the spirit of originality FAE Magazine will only accept articles/photo-sets and cover submissions that have not been published (or pending publication) in other magazines, including online social networking sites, Facebook, etc. If in doubt please ask, we are very friendly faeries here at FAE magazine.

Contributors must advise FAE Magazine of the publication status of submissions when they are submitted. Failure to inform us that your work has been previously published (or is to be simultaneously published in another magazine) will invalidate any agreement made with FAE Magazine.

You will always retain the copyright and ownership of your material. FAE magazine retains the publishing rights for any articles and images that appear in the magazine, unless otherwise agreed beforehand in writing. This entitles FAE to use the article again, in print or in any other media, including our App for FAE magazine and other electronic formats, TV, film, video.
If your art, or idea is accepted you will be notified asap via email.
Please email your submissions to: contribute[at]faemagazine.com