BUY FAE Magazine HERE! or SUBSCRIBE to FAE HERE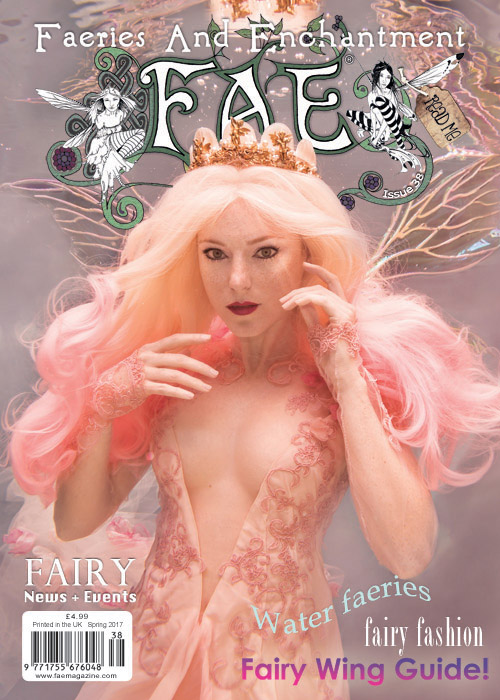 The theme for the spring 2017edition of FAE is water faeries, with features and articles, including Welsh Lake Faeries, the fine photographic art of Cheryl Walsh (as featured on the cover and inside), and lots more. You'll also find the world-wide fairy wing guide featuring the most comprehensive collection of wings from the Fairy Fashionista!
Brian and Wendy Froud make an appearance, and Editor Karen Kay shows you how to connect with faeries with a gentle guided meditation. Meet new columnist Trixie Belle the Fairy Gardener, FAE's very own 'Gardening Angel'!
See the new Faery Godmother oracle deck by Flavia Kate Peters with art by Julie Dhemiah Meacham. Find out about Faery Days and Faery Festivals with, Ceri Norman, and travel to Mexico for a sacred Mayan journey with the Fairytale Traveler.


Our magazine has faeries, folklore, fashion, fairy news, faerie features and more! And is published in the UK in magical Cornwall – the enchanted land of the faeries! Faeries and Enchantment mag is sold worldwide, and is also available as an App…
Welcome to FAE – The enchanted and magical faery magazine from the Celtic lands – We also have our very own fairy shop! The FAE Shop for all your fairy magazine gift desires!
"Your publication is so pretty, its eye candy, so Fairie Fantastic" Artist Linda Biggs