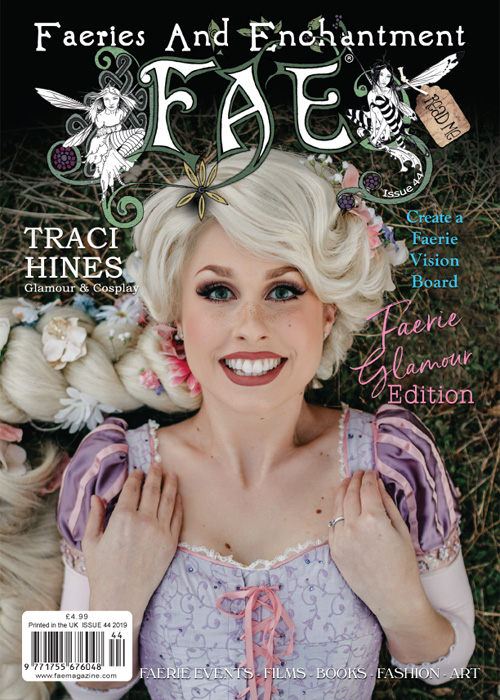 This special Faerie Glamour edition of FAE magazine will fulfil the requirements of glamorous faeries everywhere! The cover features the uniquely glamorous Traci Hines, who shares her thoughts on what glamour means to her in an insightful interview with FAE's Cara Bamford.
We see some previously unreleased photographs of Traci in one of her many glam guises!
You'll find the gorgeous new Faery Blessing deck by Lucy Cavendish featuring artwork by Amy Brown on the Fairy Book Club page. There is some Dark Crystal news, plus some fairytastic events on the Fairy Diary page.
Take a peek around the magical home of the most glamorous faerie of them all, Jeanette Gage, with photography by her sister, Tanya Short.
She even has a shoe and wing wall! Felicity Fyr Le Fay talks about the Glamour of Faery Immortality in a fascinating article.
FAE reader Amy Ireland graces the new section, FAE Features YOU! Follow FAE magazine (Faeries and Enchantment) on social media and be sure to tag @faemagazine or #faemagazine in your photos holding your copy of FAE!