Happy March! The flowers are starting to appear here at the ends of the earth in magical Cornwall, and the response to my talk on the Hay House World Angel Summit has been wonderful. Some of you have emailed me with your experiences, and it makes me so happy to hear your feedback, and hear about all the new fairy gardens that you'll be planting!
I'm also thrilled to announce that 'FAIRY DREAM' a wonderful musical duo will be playing at the 3 Wishes Fairy Festival this June!  Featuring Ida Elena DeRazza & Albert Spielmann (Minstrel Albert ex Blackmore's Night) See 30 second teaser here!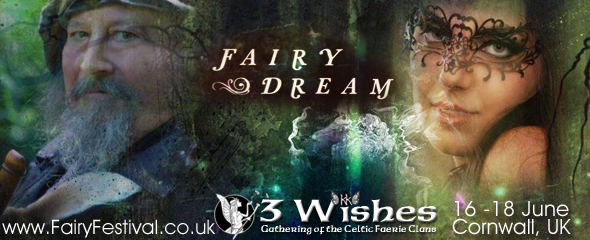 Get your 3 Wishes Fairy Festival tickets
And, I have some more good news for you!

Hay House has had so many people requesting access to the World Angel Summit that they decided to make all 15 lessons available for FREE on Saturday and Sunday, March 4th & 5th ONLY. I know some of you were not able to hear my chat and meditation 'Opening the Fairy Door', so I'm thrilled that it will be available again for you to listen to.
This will be available FREE for 48 hours only!
Series 3:
Karen Kay – Opening the Door to the Fairy World
Robert Reeves – How to Call Upon Angels for Healing
PS. You can still purchase the World Angel Summit for $88 and receive 3 of Doreen Virtue's online audio courses as free gifts for just a few more days. Buy Now » 
SPRING FAERIE WEEKEND IN GLASTONBURY!
11-12 March 2017

Sending lots of love and fairy hugs!
Karen xXx