Hi! The new issue is looking lush! We know you are going to love it, and we'll be doing a cover reveal soon! So keep a look-out!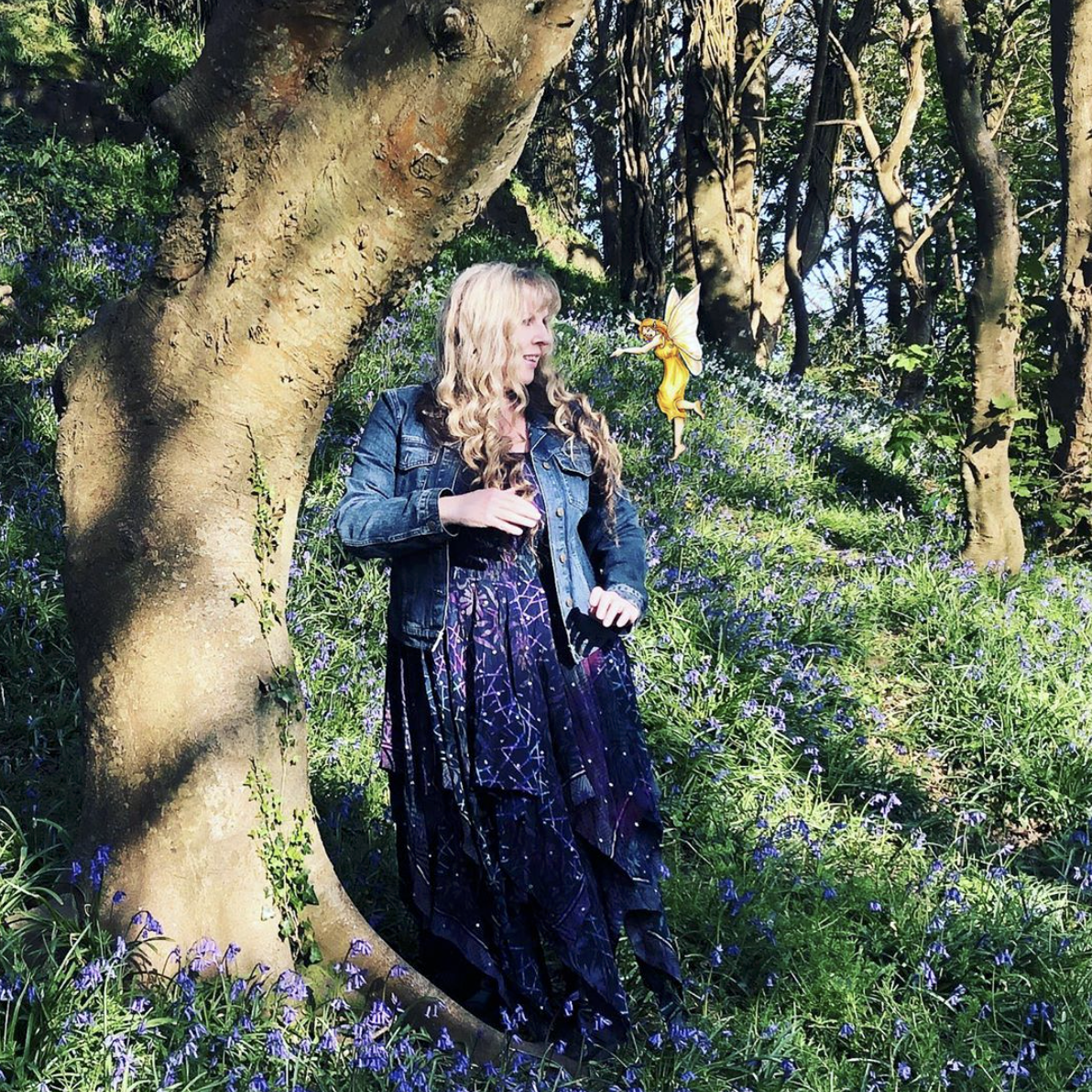 Meanwhile in fairyland! Fairy finding in the bluebell woods with @karenkayfairy for the special Cottingley Fairies Edition of @faemagazine – Coming very soon!
Fairy  by the super talented Fran Red of enchanted-atelier.net  Forever Fairy dress from @trevor525
As the world is slowly opening it's fairy doors again we'll soon be able to ship world-wide, and we really appreciate your patience during these unusual times. We can see a little light at the end of the tunnel though, and the fairies reassure us that all will be well again! In fact, they say all is well now! It's just a matter of pixie perspective! They remind us to count our blessings daily and be grateful for the things we already have in our lives. .
---
In this newsletter we show you how to make your own felt-faerie gloves in a tutorial from Red Fran, which featured in the sold-out issue 12. This edition is available as a PDF digital download if you wish to read it. See all PDF editions HERE. Look out for more sold out editions coming soon in PDF format!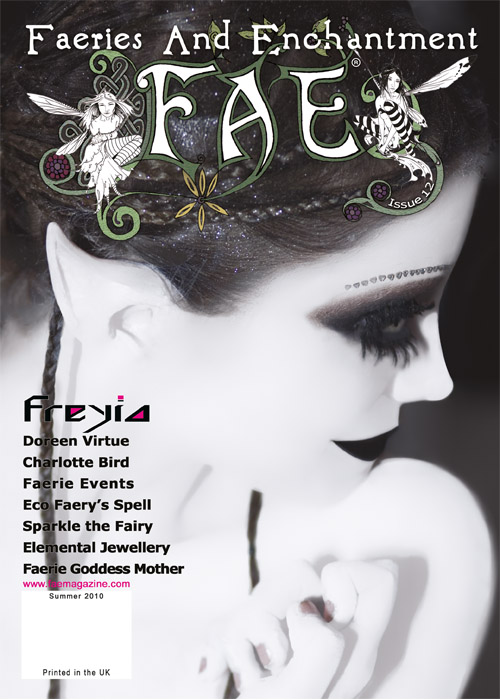 Visit TheFAEShop.com to download instantly! Only £2.49 each OR a 7 issue bundle for £10 (Lock-Down Offer)
MAKE YOUR OWN FELT FAERIE GLOVES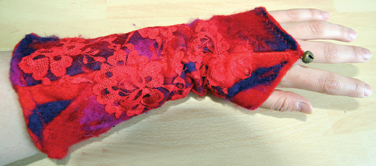 From issue 12
You will need the following items: * Merino Wool * Bubble Wrap (3 meter long) * Soap * Water * Glove Pattern (fig.6) * Thread – Scissors – needle * Addictional decorations (red lace)
Take the bubble wrap and fold in half with the flat surfaces together. The bubbles should be in contact with the wool. Take the wool and tear it and make a large rectangle, at least 35cm x 80cm Make at least 3 layers, alternating the direction of the wool in each layer.
Make one layer horizontal and one layer vertical. On the last layer the layering of the wool can be mixed. Pour soap and water gently on your wool and wrap it. Roll it gently at the start, then harder at the end for at least 5 minutes (change the direction of the felt every 2 mins). Check if there's enough soap in your wrap: The soap should ooze from the edges when you are rolling it.
Now for the fun part! Once the felt is thick and strong enough you can slam it with force in a sink for at least 5 mins, then leave to dry. Next, copy out the pattern and cut your felt leaving 1 cm sewing space (N.B. The pattern is half of one glove!). Repeat this process 4 times then sew them together, then you can add extra decoration if required.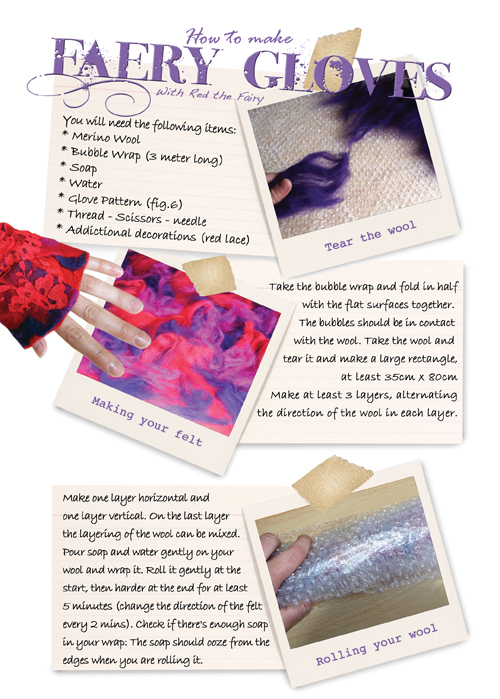 Tag us on social media with your gloves! HASHTAG #faegloves @faemagazine