So, it's December 1st today and the festive season officially begins! As part of our gift to you we are giving you a super Yule special consisting of the latest issue of FAE AND the debut issue of Mermaids & Mythology magazine for just £6 plus P&P.
To receive your Yule Special copies CLICK HERE
You will also find lots of other gift ideas at www.faemagazine.com
In other news – Faery Event Tickets
A limited amount of 3 Wishes Faery Fest earlybird tickets will be released soon from the www.faeryevents.com website. Be sure to sign up to our free newsletter for exciting updates!
The Spring Avalon Faery Ball tickets are available now – Headlining the evening will be the 3 Daft Monkeys, with support from Steam Faery Ziazan La Diva, The Shimmying Sidhes, plus a fashion show with Ghoulias Peculiars!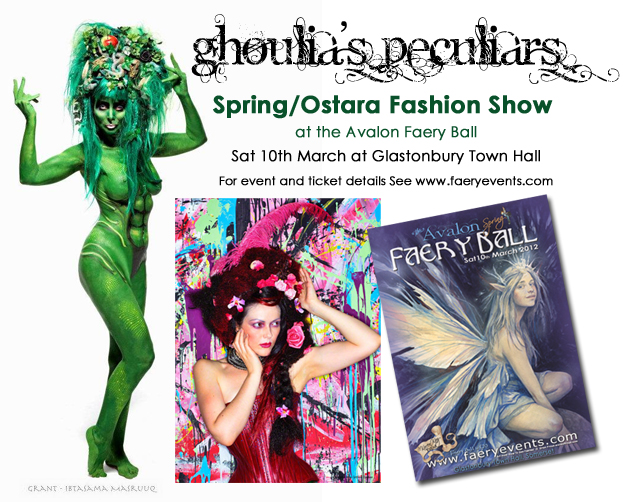 PHOTO CREDITS:
Faery Ball flyer: Copyright Brian Froud – World of Froud.com
Green image: Eve Wig by Ghoulia's Peculiars
Photography & Concept Styling: Grant Ibtasama Masruuq
Model: Eileen Daly. Body Paint & MU: Victoria Gugenheim
Lighting: Mark Benson @ Photographic Assignments
Pink image:
Rose Cloud Wig by Ghoulia's Peculiars
Make Up: Sammm Agnew. Model: Samantha Stone
Photography: Andy @ Gothic Image