Hi faery peeps! We have some good news and we have some more good news!
First the good news!
The winter edition of FAE (issue 21) has already sold out on the FAE Shop, less than one month since it was released! You should still be able to find copies in your local stores, but FAE HQ is completely SOLD OUT!
 Now for some more good news!
 We are really excited to announce that the winter edition of FAE will soon be available on the Apple NewsStand, so you'll be able to see your 'fae'vourite magazine on your iPad very soon!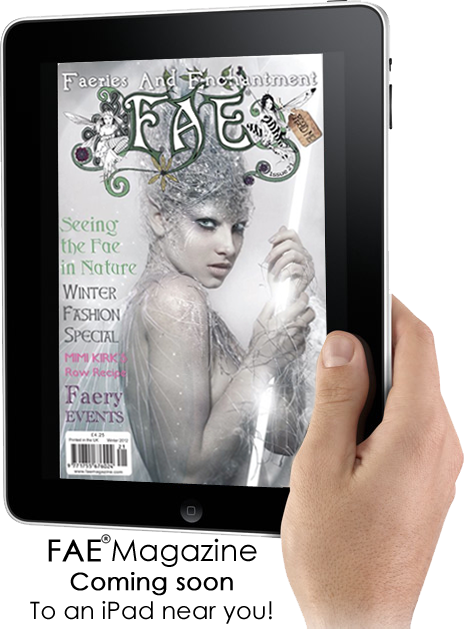 CALLING ADVERTISERS!
Would you like to join us in a this very special 'virtual' adventure?
The winter edition of FAE Magazine will soon be available for download on the Apple NewsStand AND we have some extra advertising space available at special rates with clickable links!
Please email info@faemagazine.com NOW for special rates and more details
Please note: This offer is only open for 48 hours!