Hello! You are receiving this special newsletter because you have previously advertised or have enquired about placing an advert with FAE Magazine.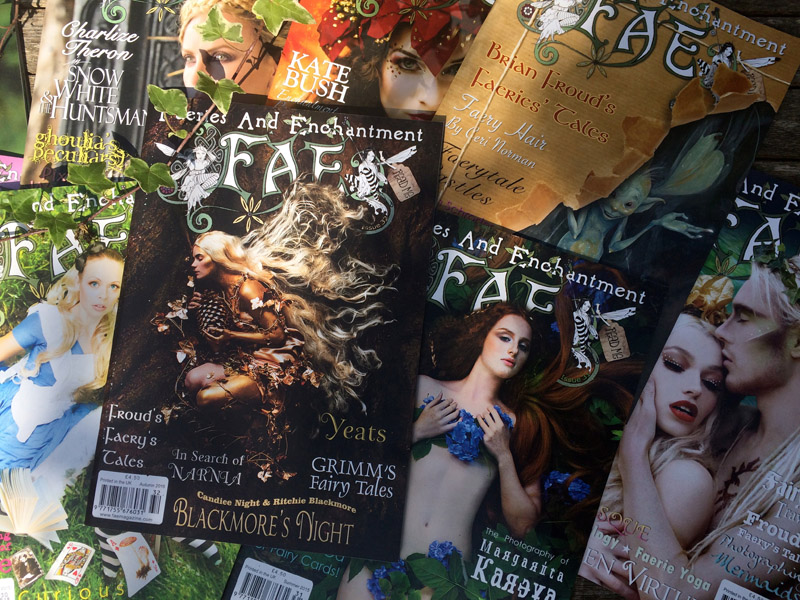 As the autumn edition of FAE magazine flies around the world landing in a store near you, we are already starting to prepare our winter 2015 magazine (issue 33). This issue will include our top Christmas/Yule present listings, and we are offering you the opportunity to have your gift ideas/creations/arts/crafts featured.
The size would be at least an eighth of a page (The magazine size is A4), and the cost would be £35 UKP in total ($50 USD, 75 AUD, 50EUR).
FAE magazine (Faeries And Enchantment) is sold worldwide and can be found in stores around the world.
 If you'd like to reserve ad space as our summer edition please email adverts@faemagazine.com 
SPARKLY OFFERS in the WINTER FAE!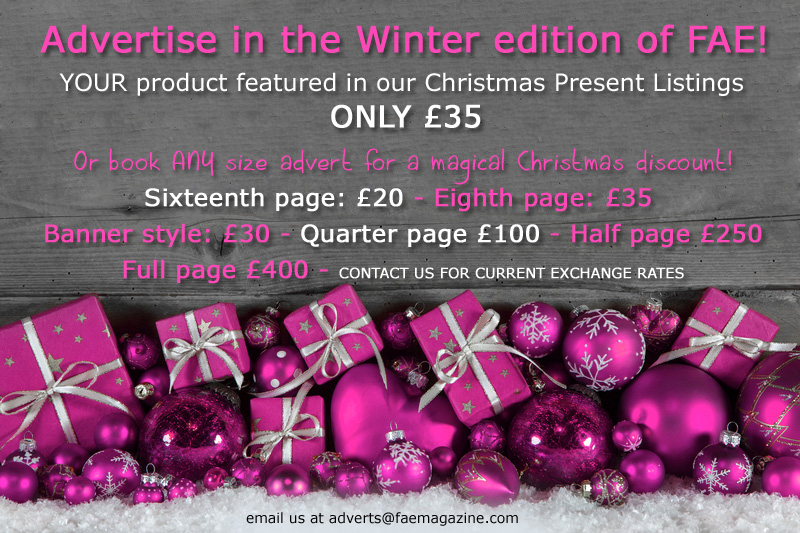 Reach out to the heart of the worldwide faerie community and showcase your business by placing an advert in FAE Faeries and Enchantment magazine. Our in-house design team can also design your ad for you if required. FAE readers are loyal and like to collect every issue, which means your advert never ends!
We have some seasonal advertising discounts on the following sizes:
Banner style: £30 UKP ( $45 USD – €40 EURO – 60 AUD)
Eighth page: £35 UKP ( $50 USD – €50 EURO – 75 AUD)
Quarter page: £100 UKP ( $150 USD – €135 EURO – 200 AUD)
Half page: £250 UKP ($375 USD – €325 EURO – 500 AUD)
Full page: £400 UKP ($600 USD – €530 EURO – 865 AUD)
To book a space please email us at adverts@faemagazine.com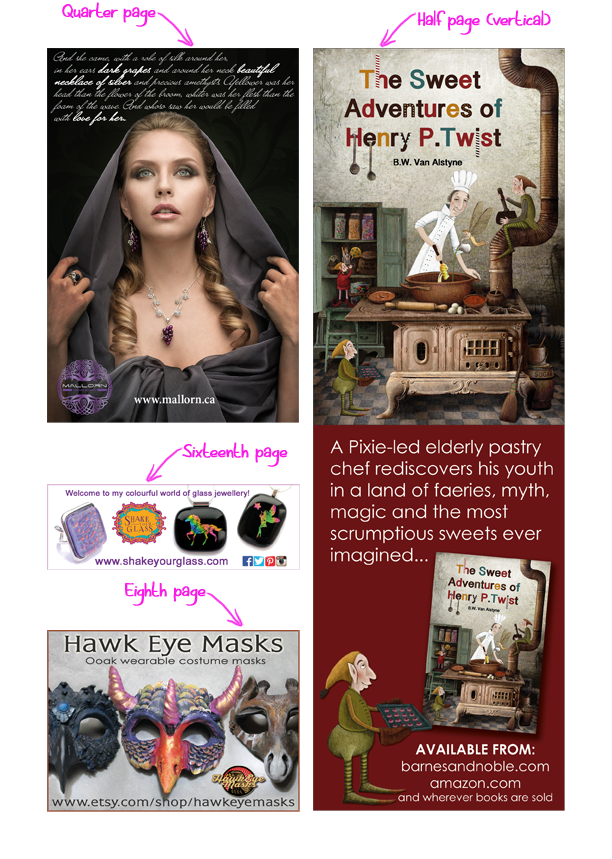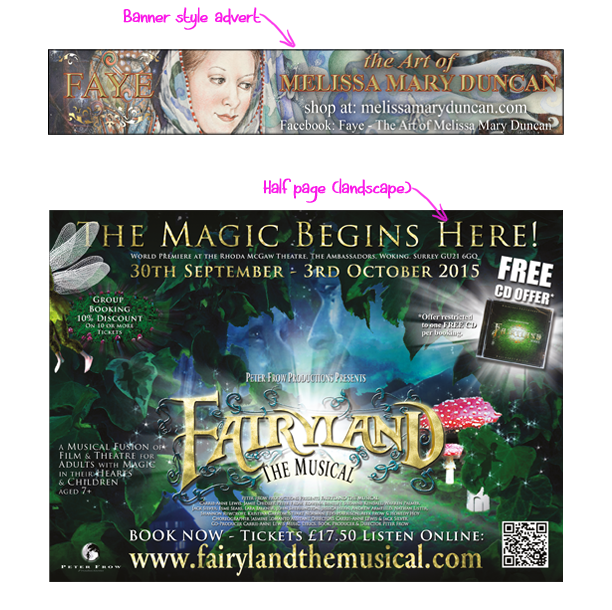 Email us to reserve your ad space: adverts@faemagazine.com
FAE likes to encourage new and small businesses as well as more established companies, and we have advert sizes to reflect all needs and budgets. FAE is environmentally produced and is 100% carbon neutral and printed on FSC accredited paper. Let us help you to create the perfect advert for your business 'ad'venture!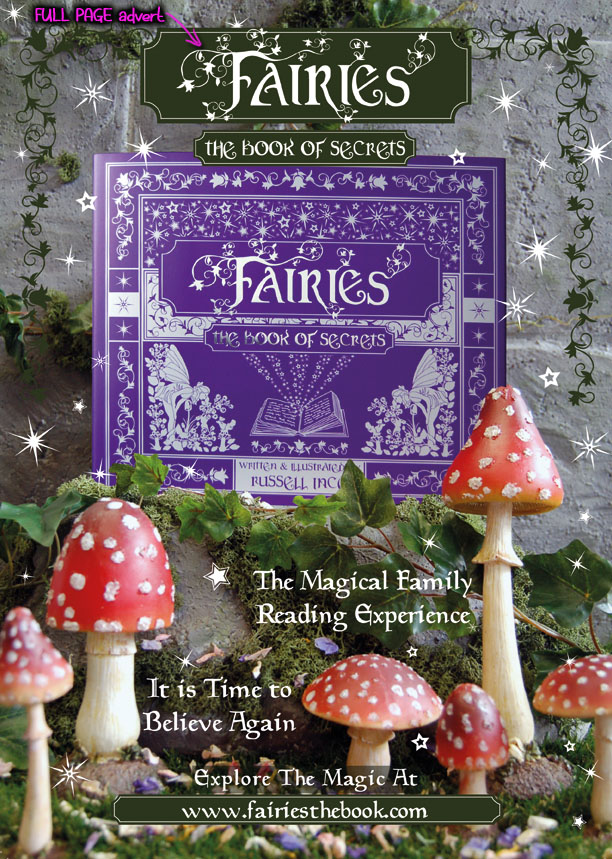 ALSO CLICK HERE TO FIND OUT ABOUT OUR WEBSITE AD OPTIONS!