Unlocking the Universal Code with the Angels and Mermaids
By Kitty Bishop, Ph.D.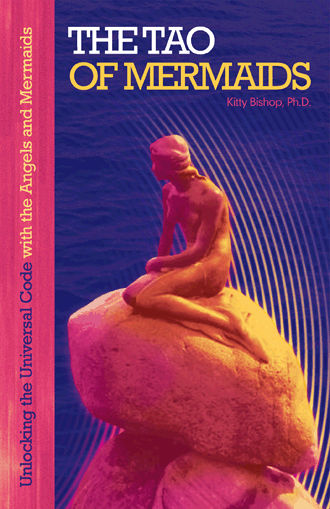 The Tao of Mermaids contains positive, inspiring and effective messages, exercises, and instructions to help you unlock the universal code, manifest your heart's desire, and live the life of your dreams. This book will explain to you the magic of the Mermaids and the water element, teach you how to decode Angel, Mermaid and Dolphin messages in dreams, crystals and numbers, and give you access to the ancient civilizations of Lemuria and Atlantis, showing you how to apply this knowledge to enrich your life today. In a practical, enjoyable way you will learn how to use the wisdom of the Tao to improve your daily life and heal yourself, discover the links between food and spirituality, and learn how to manifest your soul mate. This book also contains the very personal story of how Kitty Bishop attracted her own soul mate eleven years ago by following the techniques outlined in this book. The teachings in this book are tried and tested—they work. This book gives you the keys to unlocking the code. All you have to do is step through the door.