Brian Frouds World Of Faerie 2011 Wall Calendar
With so many stunning and magical faerie calendars on the market, it is hard to choose which one to adorn your wall. We here at FAE Magazine always recomend a faerie calendar by British artist Brian Froud.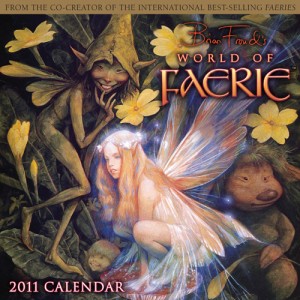 British artist, author and film designer Brian Froud is regarded as a leading authority on faeries and faerie lore. His international best selling books have defined the image of faerie for the twenty first century. Brian Froud's World of Faerie 2011 calendar is a magnificent and magical collection of illustrations from his newly released book of the same name that spans his thirty year career as the most popular faerie artist of our time.