Popular portal to Faerie 'Fae Nation' celebrates 6 years since its' inception, and FAE Magazine talks to the founder of Fae Nation, Bryony Whistlecraft.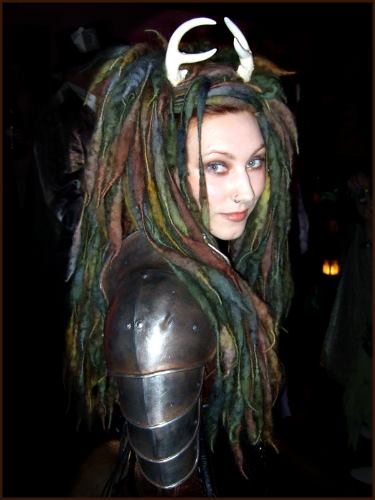 FAE: What inspired you to start Fae Nation?
Bryony: As dull as it sounds, my bookmarks folder was getting a little out of hand! I had amassed a huge list of links to faerie sites and decided I needed to organise them. A blog seemed like the most practical way to do this, but it also filled what I thought was an important gap – while there were many, many sites dealing with faeries no one site brought everything together. With this idea of inclusiveness I created the site and have always tried to show as wide a variety of faerie-inspired greatness as I could find. Obviously it is biased towards the things I like, but fortunately I have quite eclectic and far ranging tastes!
FAE: Are you surprised at how much this no.1 online Fae resource has grown over the past 6 years?
Bryony: Mostly I am surprised that I stuck at it. Apart from a short break while I was on maternity leave I've posted something new several times a week (in the beginning it was every day!) for that entire time. I recently passed the 1000th post which was quite a landmark. I've often referred to it as a labour of love and truly, it is. But it is my way of supporting and promoting the faerie world, a community that has really felt like home for me all these years.
FAE: Where do you see yourself and Fae Nation in the next 6 years? And do you have any special plans for the future?
Bryony: At the moment I've no plans other than continuing doing what I do. So long as there are people out there still creating faerie art, music, fashion, film, events and so on, I'll keep writing about them!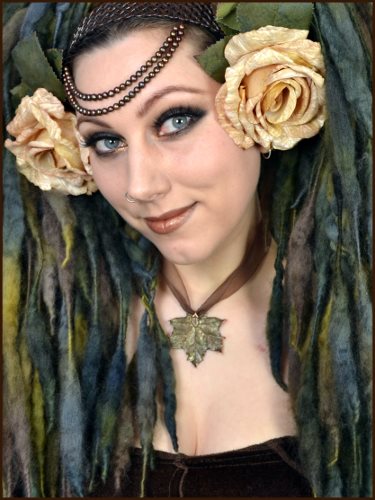 FAE: As well as being the founder of Fae Nation, the Assistant Editor of FAE Mag, you're also a full time mum, AND you've launched Woodland Wild and are selling the sought after Elflocks! How do you fit it all in?
Bryony: Very little sleep and a steady supply of chocolate to keep my strength up! Plus boundless enthusiasm for all things Fae 🙂
FAE: Is there anything else you'd like to share?

Bryony: I want to say thank you to everyone who reads Fae Nation, or who takes the time to send me their emails and comments. And to all the people who's work I feature, for allowing me to share with our awesome community.
Visit : www.faenation.com
Karen Kay, Editor in Chief of FAE Magazine says "We would like to wish Bryony every success in the continuation of Fae Nation and the joy and magic she brings to her site visitors.'