Cate Blanchett Returns as Galadriel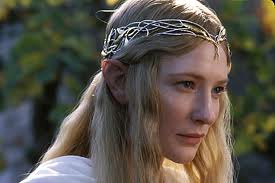 Warner Bros have just announced that Cate Blanchett will be back in Middle Earth for The Hobbit movies. She will reprise her role from The Lord of the Rings movies as Galadriel, Lady of Lothlorien.
Peter Jackson said , "Cate is one of my favorite actors to work with and I couldn't be more thrilled to have her reprise the role she so beautifully brought to life in the earlier films."
We first reported the rumors of Sylvester McCoy joining The Hobbit cast back in July and now its confirmed. The former Doctor Who actor will play the role of the wizard Radagast the Brown. Other cast news includes Ken Stott as Dwarf Lord Balin, Ryan Cage will play Drogo Baggins, Jed Brophy will be playing dwarf Nori and William Kircher takes the role of dwarf Bifur.
SOURCE: The Hobbit Movie & Warner Bros.