Britain is home to witches, fairies, and guardian angels, according to a 25-year-study of paranormal activity.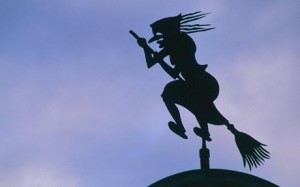 Photo: GETTY IMAGES
The Supernatural Angel Report compiled a list of supposed paranormal occurrences which have been reported to the police over the past two and a half decades.
A total of 755 incidents were documented ranging from healing and helpful entities, to visions of angels and animal spirits.
Read the full article on the Telegraph Website