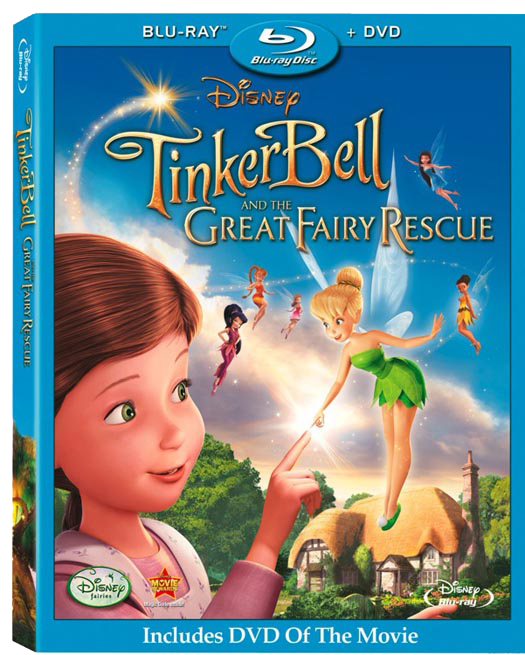 Walt Disney Studios Home Entertainment has released a new Tinker Bell movie to DVD and Blu-ray/DVD Combo Pack this week called "Tinker Bell and the Great Fairy Rescue." The animated film shares with Tinker Bell fans the first time she ever met a human, Lizzy (voiced by Lauren Mote).
The movie brings viewers inside the home of the fairies, introducing a number of the lead fairies and sparrow men as they go about their day making nature the way humans see it and take for granted every day. We see the fairies painting butterflies and making the world beautiful – until they are distracted by a human – Lizzy and her father – and their automobile.
Tinker Bell is inquisitive as ever and she travels with her fairy friend to see where the car went. The two fairies find a fairy house and they decide to check it out. But Tink gets stuck inside and is found by Lizzy, who takes her into her home and tries to communicate with her.
Read more at www.disneydreaming.com
SOURCE: Disney Dreaming