Casting for Hobbits in NZ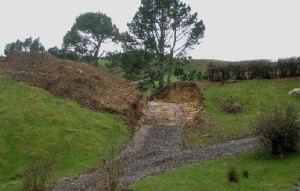 When it comes to casting for Sir Peter Jackson's The Hobbit, the long and the short of it is that the first advertised casting call will be held in Wellington this weekend.
The Hobbit casting department advertised in The Dominion Post yesterday for "short and tall" people for a preliminary casting call to take place at the Te Whaea National Dance and Drama Centre in Newtown on Sunday.
They are on the lookout for men aged 16 and over who are 1.23 metres (4ft) to 1.58m (5ft 2in) tall or over 2.03m (6ft 8in). Women, aged 16 or over, must be between 1.2m and 1.53m.
The casting call is not for the many extras that are likely to be needed for the two-part film, but for people to play "scale doubles" for the speaking cast.
A Jackson spokesman said actors playing hobbits and dwarves would be normal adult size. "Scale doubles appear in some wide shots in place of our actors and with other adult actors when we need people to look smaller or taller."
SOURCE: The Dominion Post