Official Hobbit T-Shirts released!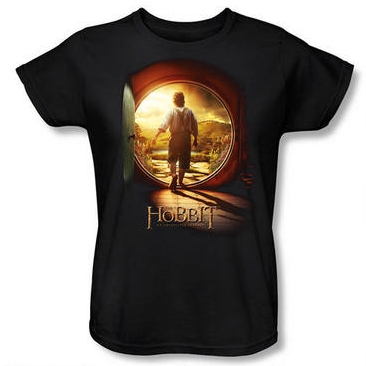 T-Shirt from The Hobbit: An Unexpected Journey
Hobbit fans will be thrilled to discover that the first Hobbit t-shirts have been released officially by Warner Bros. The most famous Hobbit,  Bilbo Baggins features on the front of the new shirts, and he can be seen coming out of his front door at the start of the journey that changes his life forever.
There are currently four styles available ranging from US$19.95 to $24.95 (USD) and you can purchase the Hobbit T Shirts direct from the Warner Bros web shop.