Male extras are required to be in the latest film being made by  the Chagford Filmmaking Group.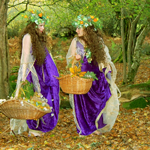 The men will be transformed into Knights (armour will be provided), and filming will take place in the Arthur's Hall, Cornwall, the only intact building in the world dedicated to Arthurian Legend.
Rehearsal will take place on Sunday, April 25, 2-5pm in Jubilee Hall, Chagford, Devon and the actual filming will take place on Sunday, May 30, 8am – 8pm in Arthur's Hall, Tintagel.
If you'd like to take part, email Elizabeth-Jane Baldry on info@fairytalefilms.co.uk