The Laidley Worm of Spindleston Heugh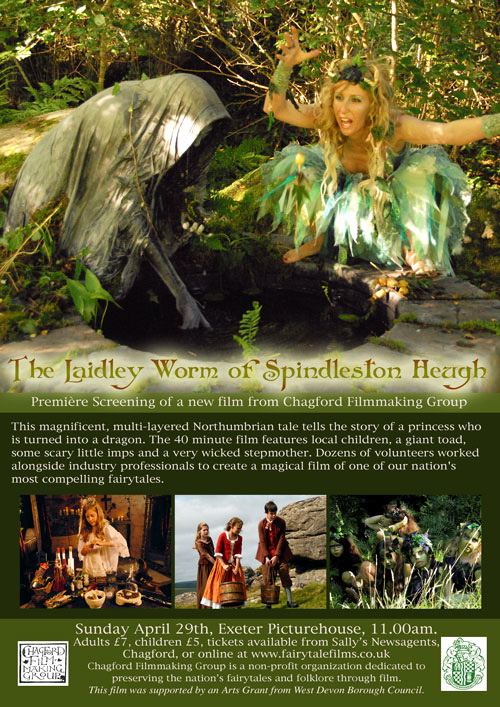 World Première of The Laidley Worm of Spindleston Heugh
Sunday April 29th, Exeter Picturehouse, 11.00am
This magnificent, multi-layered Northumbrian tale tells the story of a princess who is turned into a dragon. The forty minute film by Chagford Filmmaking Group features local children, a giant toad, some scary little imps and a very wicked stepmother. Dozens of volunteers worked alongside industry professionals to create this film of one of our nation's most compelling fairytales.
Adults £7.00, children £5.00. (suitable for age 6 and above)
visit www.fairytalefilms.co.uk for tickets and further info
Photo credits: The creepy fountain was created by names well-know to FAE readers. Designed by Alan Lee, it was superbly sculpted by Armorel Hamilton and James Ewing. The actress playing the beautiful and evil toad queen is Maxine Fone. Photo credit: Brian Skilton.