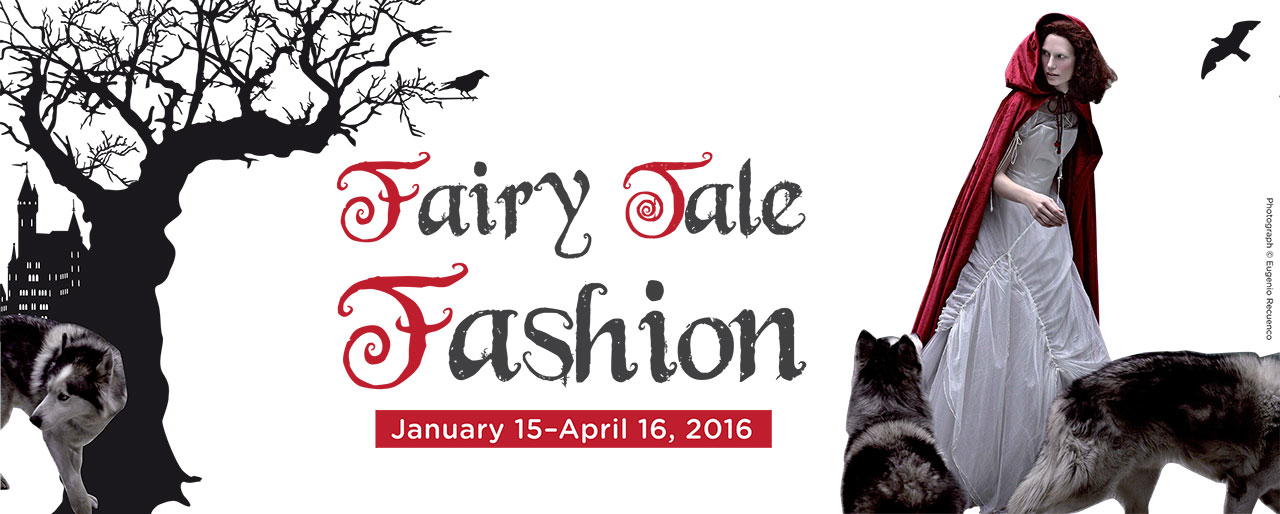 It's fairy fashion heaven at the The Museum at FIT, accredited by the American Alliance of Museums at Seventh Avenue at 27 Street, New York City, NYC, USA. The Fairy Tale Fashion exhibition runs from 15th January through until 16th April 2016.
Kirsty Mitchell, The Storyteller, from the Wonderland series. Photograph © Kirsty Mitchell, kirstymitchellphotography.com
According the the FIT website, Fairy Tale Fashion is a unique and imaginative exhibition that examines fairy tales through the lens of high fashion. In versions of numerous fairy tales by authors such as Charles Perrault, the Brothers Grimm, and Hans Christian Andersen, it is evident that dress is often used to symbolize a character's transformation, vanity, power, or privilege. The importance of Cinderella's glass slippers is widely known, for example, yet these shoes represent only a fraction of the many references to clothing in fairy tales.
Here at FAE Magazine – Faeries and enchantment, if you are a regular reader, you ail know that we simply adore faerie fashion, so this unique and exciting exhibition is right up our fairy street! the exhibition is being organised by Colleen Hill, and contains 80 plus items. You'll find the creations of several high profile designers including, Thom Browne, Dolce and Gabbana, Tom Ford, Giles, Mary Katrantzou, Marchesa, Alexander McQueen, Rick Owens, Prada, Rodarte, and Walter Van Beirendonck, and more.
for further infomraitpon on this magical faerie exhibition see fitnyc.edu/museum/exhibitions/fairy-tale-fashion.php