This bold, imaginative exhibition features works by twenty-six artists from two countries interpreting a single, poignant theme. Contributors to the exhibition range from internationally known painters, sculptors, and graphic artists such as Brian Froud, Wendy Froud and Alan Lee to young rising stars in the mythic arts field.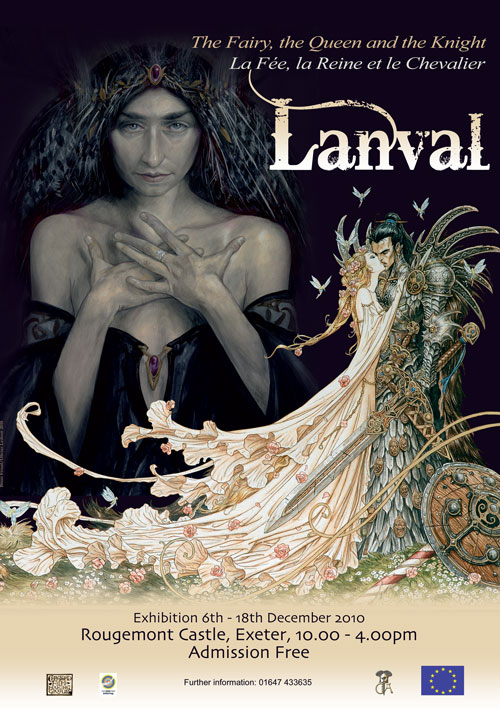 Organised by the Chagford Filmmaking Group in Devon, and the Centre for the Arthurian Imagination in Brittany, this is part of the Shared Legends Project, a unique cultural exchange between two countries that share a rich mythic heritage. Props from the film Sir Lanval will also be on display.
The Shared Legends Project is funded by the European Union and South West Screen. The project consists of a film and an exhibition uniting artists, creatives and communities from France and England.
For further information call 01395 567305
or visit: