Hello faery peeps! Hope the sun is shining wherever you are 🙂
FAE magazine columnist Hannah Titania will be interviewed for the 'Sounds of Steam' Radio show! She will be talking about her love of Steampunk and faeries, and also her special photo-shoot for the next issue of FAE!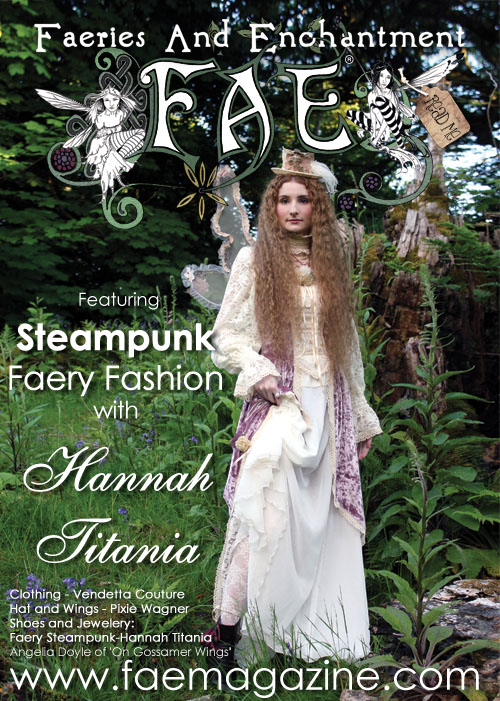 The 'Sounds of Steam' Steampunk Faery radio show will be on July 8th at 9pm EDT and at 2am on July 9th in the UK. View the Sounds of Steam event here.
* * * * * * *
ADVERTISE WITH FAE!
We invite you to advertise your faery related or inspired business in the autumn edition of FAE –  and reach FAE readers worldwide. Our in-house designers can also design your ad if required (included in cost of advert – usually charged at 10%).
VERY SPECIAL AUTUMN ISSUE DISCOUNTS!
Prices listed in UKP & USD
£35/$55USD

banner style = 2 x sixteenth of a page (RCP £50/$75)

£40/$65USD

for an eighth page (RCP £50/$75)

£100/$160USD

for a quarter page (RCP £150/$240)
*RCP= Rate Card Price
Email us for larger sizes and details (technical specifications etc):
info@faemagazine.com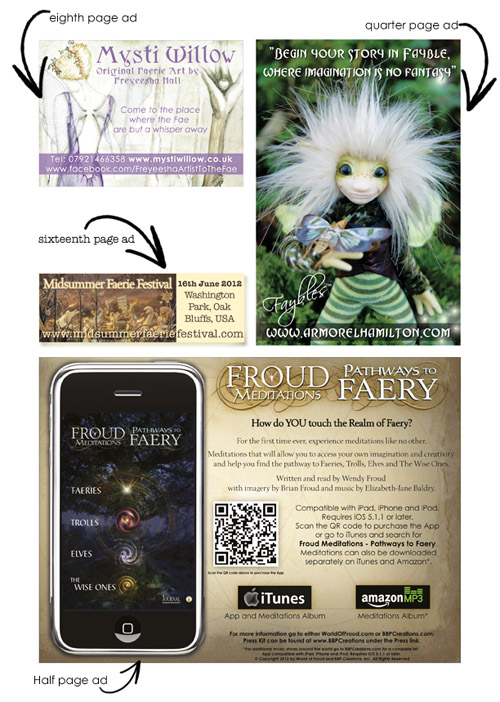 * * * * * * *
FAE IS SPONSORING THE AVALON FAERY WEEKEND: