This NEW Pre-Raphaelite special edition of FAE magazine is sure to inspire and ignite your imagination. Our cover photo-shoot was taken in Milan, Italy, in a beautiful garden reminiscent of the Pre-Raphaelite paintings.
Our model is the beautiful Alessia Nicole Letizia Andena, photographed by Maurizio Simoni, and the gown she is wearing is a bespoke design by Moonmaiden Gothic Clothing, one of our 'fae'vourite designers. Cover girl, Alessia also shows you how to create your own pre-Raphalite hair-style in 5 simple steps.
We ship worldwide!
FAE Magazine – Pre-Raphaelite Special Edition #42
Watch our enchanting Pre-Raphaelite promo video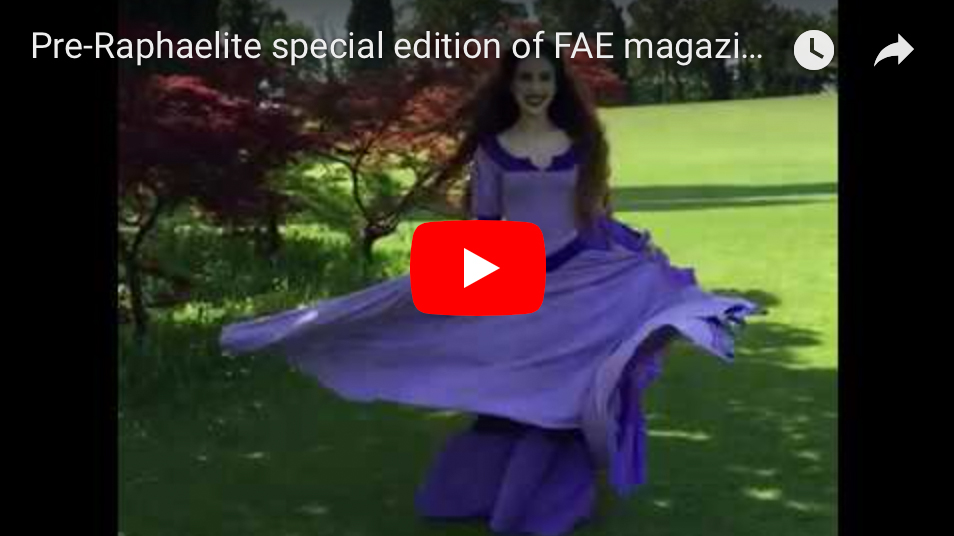 Bryony Whistlecraft returns to Fae with her captivating article on the faerie lore of "La Belle Dame sans Merci".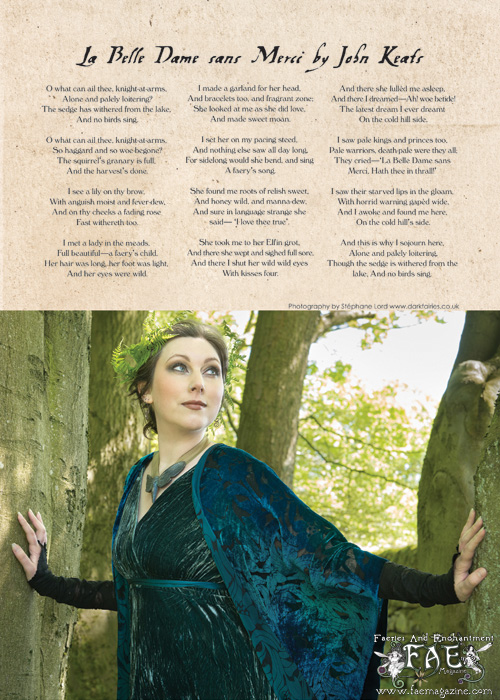 Felicity Fyr Le Fay writes about "Ophelia's Tale – The Talent and Tragedy of Elizabeth Siddall" with some super-stunning imagery.
Harpist Elizabeth Jane Baldry and actress Maxine Fone were also inspired by The Goblin Market and based an entire performance around it with stunning photography by Brian Froud.
We feature modern day artist, Omar Rayyan who was so inspired by Christina Rossetti's 'Goblin Market' that he illustrated his own book inspired by the poem.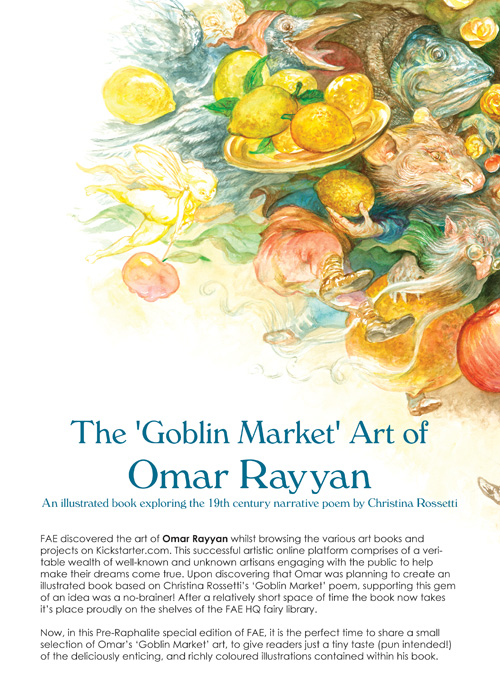 Intrepid explorer Jesse Smart went to London in search of Pre-Raphaelite art, she shares her experience exclusively in this special edition of FAE, and gives us a guided tour of the many museums featuring Pre-Raphaelite art. Plus there's news of a new exhibition coming later this year!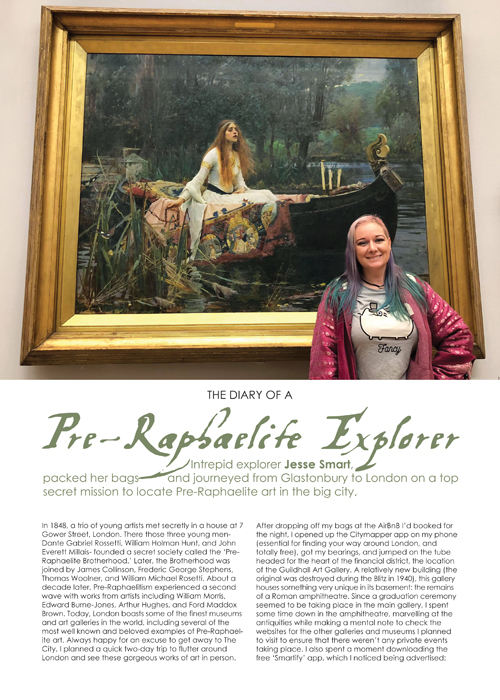 Flavia-Kate Peters takes us on an enchanted summer meditation journey, with artwork edited by Tytania Fairy.
There is even have a Pre-Raphaelite Beauty make-up page with a modern twist, so you can re-create that romantic look for yourself with FAE Beauty Editor, Atlantis Fae. PLUS we reveal the poster for our 2019 PRE-RAPHAELITE themed Fairy Ball and Fairy Fayre in Glastonbury, Somerset, UK. Tickets are on sale now as this event is expected to sell-out! You can join the Facebook Event page HERE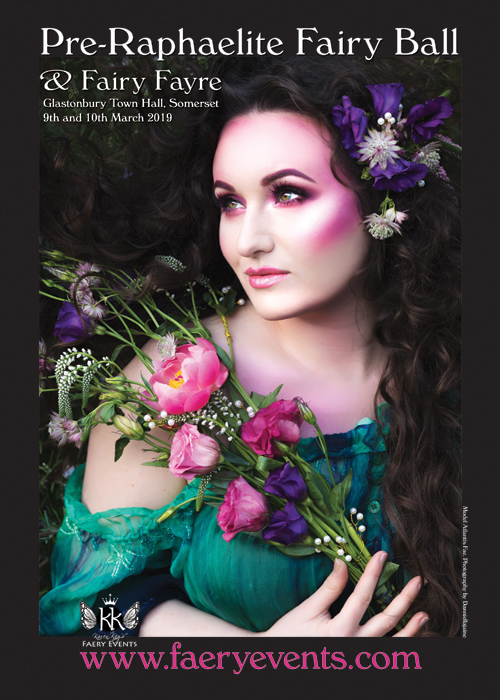 With so much more to explore inside, you will love this Pre-Raphaelite issue of FAE. 
We ship worldwide!
Find us on our FAE Magazine Facebook Page! You can find FAE on Instagram too.