Wishing you Spring Blessings 🙂
We have a couple of great new additions to the FAE Shop to share with you…
Touched By Magic: The Faery Sketchbook (Volume 1)
by Aaron Lee Pocock
The first in Aaron Pococks Faery sketchbook series. containing many new and unpublished sketches and drawings. An amazing collection of magical faery art created by English born, Australian based artist and musician, Aaron Pocock.
Aaron Lee Pocock's book is now available from THE FAE SHOP
Mermaids & Mythology Magazine issue 3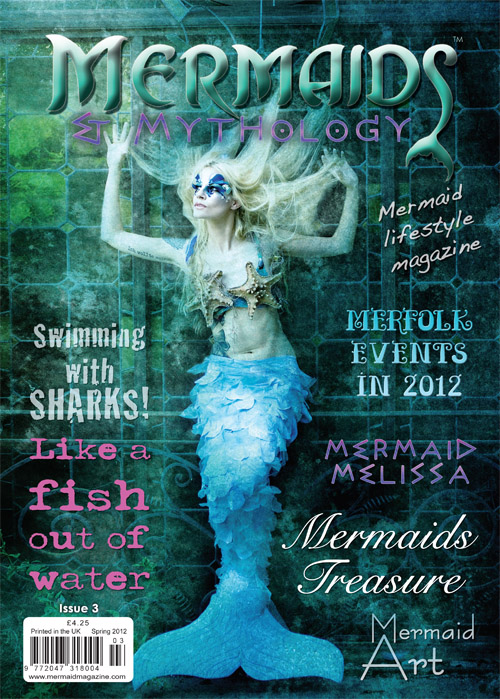 In this edition the mermaid art of Annie Bertram features on the cover and inside. We venture into the world of Mer Couture as photographed by Jennifer Garcia of Le Mew Photography. And we welcome back our regular contributors, Doreen Virtue, Melissa Mermaid, Hannah Fraser who appears twice! And the lovely Shelly Mermaid gives us an overview of the upcoming mertastic gatherings for 2012. Flavia-Kate Peters leads us into a Mermaid Magic bathing experience. Emily Carding introduces us to the mighty Poseidon. Film buff Cheryl Hubbard talks about mermaid movie 'Miranda'. Hannah Titania meets Josephine Wall. Adrienne Dumas brings us mer messages in her column illustrated by Aaron Pocock and Ceri Norman gives us a guided tour of worldwide Mermaid Stamps. Rachel Curtis provides our new 'Mer Scopes' feature. Plus we look at the Mermaid art of Sally Jacob.
Until the next time, take care and enjoy the spring 🙂