We are very excited to let you know that FAE magazine is now available on Google Play for Android!
Also available for iPad and iPhone on the Apple Store
This summer 2017 edition of FAE is all about flower faeries, fairytale princesses and fairy brides! Light, bright and fun! And perfect to read in the sun! (or rain!). Our cover features the beautiful and 'real-life' fairy bride, actress Charlie Bond, photographed by Shirlie Kemp. The wedding dress was designed by Izzy Ivy Bridal, the sparkling headdress is by Ambur Rose Designs, and the beautiful fairy wings were created by Helen Nevett of Under the Ivy.
You can also order your copy online here! 
www.thefaeshop.com/shop/fae-issue-39-summer-2017
Photographer Danniella Jaine presents an exclusive photo-shoot "Love is Like a Butterfly", featuring the wings of Little Wing Faerie Art, and models Gingerface Model and Ian Hencher. See a little behind-the-scens video below:
Or click here to go directly to You Tube
The charming Flower Fairies of Cicely Mary Barker feature inside. Cara Bamford takes a look at the Fairy Tale Princesses we know and love.Our Gardening Angel, Trixie Belle the Fairy Gardener, writes her first FAE column! We have heard of the Green Man, but have you also heard of the Green Lady? Ceri Norman explores the origins of the Green Lady.  We visit the Princess of the Forest, as photographed by Katherina Vang.

Our beauty expert, Atlantis Fae, shares her make-up tips for fairy tale princesses and magical mer-fae! Plus regular contributions from our FAE columnists, including Felicity Fyr Le Fay who talks about the symbolism of Faery Flowers. Plus fairy news and events, faerie fashion, and much much more than you can shake a fairy wand at!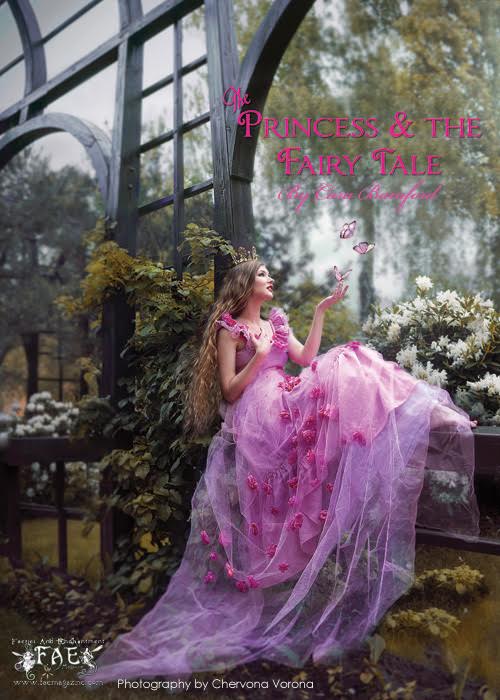 www.thefaeshop.com/shop/fae-issue-39-summer-2017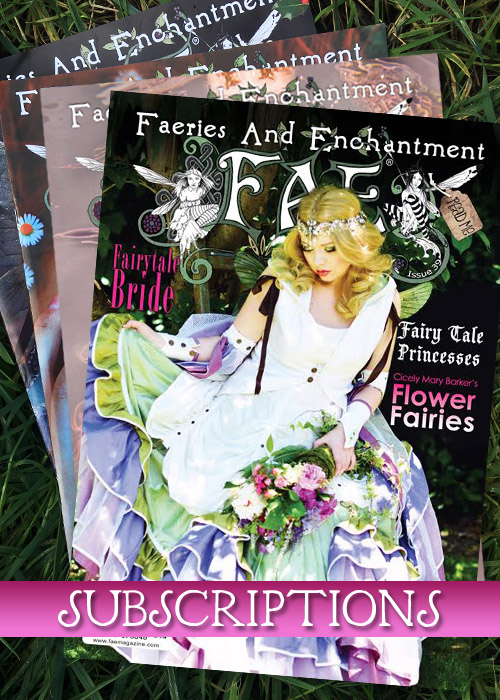 JOIN US ON SOCIAL MEDIA!
Find FAE Magazine on
Find Karen Kay, FAE's Editor in Chief on