It's time to renew your subscription to FAE Magazine! Features in the next issue:
In our sizzling summer edition of FAE our cover features the summery Jenna Chapman photographed by Carlene Imagery. Author and actress, Wendy Froud continues her exclusive Faery's Tales column which includes art by Brian Froud.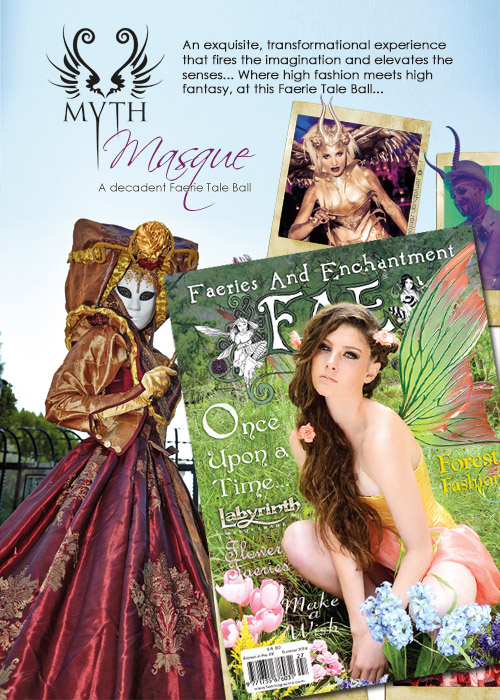 Professor John Hyatt shares his thoughts and feelings behind his extraordinary photographs of faeries that have recently been featured in news all over the world! Emily Carding shares her thoughts on the power of the written word, and the importance of books in our lives, with photography by Tami Williamson. We feature the stunning images of Filia Lunae Photography in our 'By the BlueBells and Under the Ivy' fashion editorial.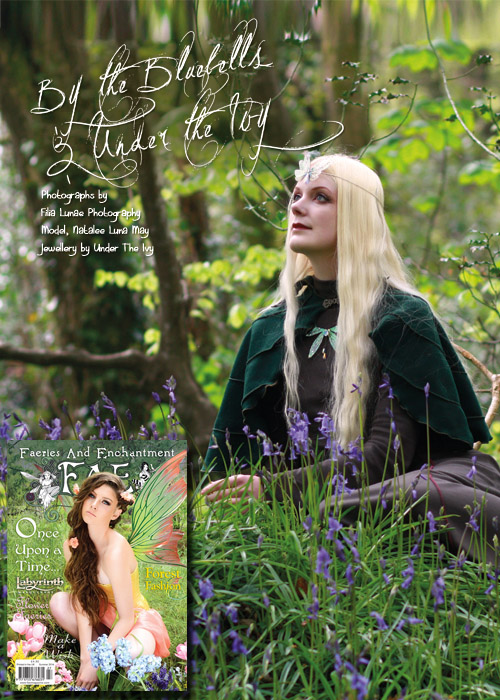 We welcome back former columnists, Flavia Kate Peters, who returns with a powerful Fire Faery Magic visualisation.
Hannah Titania looks at the Fae and their Flowers with quotes and illustrations from Elizabeth Andrews. Felicity Fyr Le Fay once again opens her Faery Spellbook 101, and Ceri Norman helps us in the art of wish craft!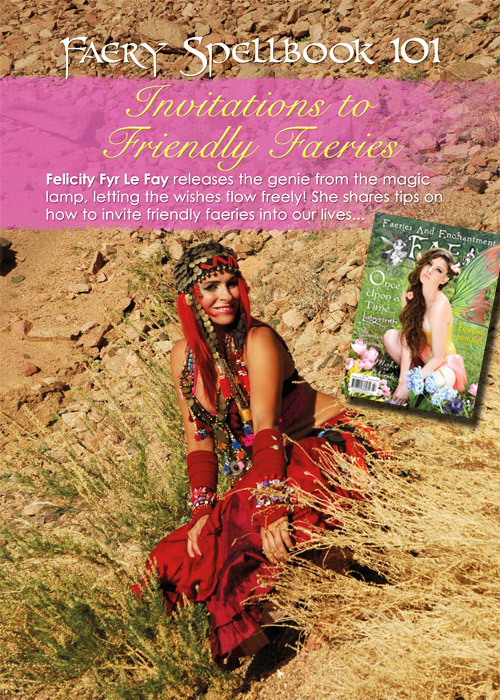 Our resident Fairytale Traveller takes a trip to magical Ireland and meets with a local faery expert. Lady Amaranth models the jewellery of Salem's Lot with photography by Mark Perry.
Doreen Virtue shares her fairy wisdom with her Fairy Oracle card for this quarter, and our Faerie Yoga expert shows us some simple techniques we can all try at home. Solaris gives her her Fairy Astrological predictions for the coming months.
With more enchantment that you can shale a faerie wand at, FAE is first for Faery News! Now available in Eason's of Ireland. your subscription is about to run out, so make sure you RE-SUBSCRIBE NOW so you can continue to receive the delights of FAE every quarter!