As we reach the solstice, we'd like to take this opportunity to introduce you to FAE's new Faery Astrologer 'Solaris'. We connected with Solaris in a very magical way, and we knew it was meant to be!
Solaris has kindly written a few words to give a light overview of the next couple of weeks… we hope you enjoy, and do be sure to say 'hi' to her using the links at the end of this newsletter.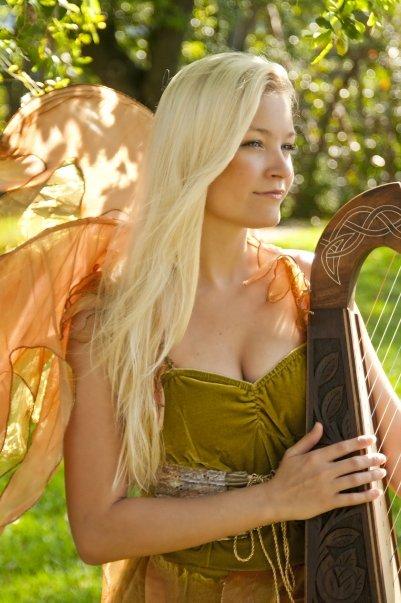 What's In My Faery Scope for the New Year?
Greetings, my Faery Friends! My name is Solaris and I'm honored to be your Faery Astrologer – helping you like a Faery Godmother with your Faery Soul Mate, letting you know when it is fortunate to plant seeds for changes, and when to sit patiently on your mushroom and wait for luckier energy. Many of you have been already feeling the shifts in your bodies; it has been a very intense time. I would like to shed a little light on the upcoming weeks for you.
During this season of Winter, Sagittarius Faeries will find themselves having a festive time – with Mercury and Venus being in their sign during the last week of December. You will be playing like children. Aries, Cancer and Libra Faeries find themselves rejuvenated when Mars moves out of Capricorn and into friendly Aquarius on December 27th. Health improves for these Faeries immediately!
December 26th is a time infusing optimism into Gemini Faeries – the Moon and Jupiter are both in your sign, giving your wings a fluttering boost in the moonlight. Aquarius Faeries also benefit from this buoyancy – and that Mars in your sign charges you into hyper-drive, creating miracles for all of your loved ones.
Leo Faeries ring in the New Year with the Moon being in Leo on New Years Eve! The Faerie Queen of throwing parties – you will host the most spectacular gathering. Expect theatrics to dazzle even the most stagnant wall flower.
Scorpio Faeries might want to hibernate a little and rest up from the major transformations going on caused by Saturn and the North Node in Scorpio. It will affect you deeply and you might find yourself changing everything you are to become the Faery you are. Eventually you will have complete understanding of your truest essence and then you will teach it to others.
One of the most major aspects coming up – is a very powerful one – and this will affect all of your Earth Faeries out there. On January 10th, Venus moves into Capricorn, which is very lucky for Taurus, Virgo and Capricorn Faeries. It's like you met a Leprechaun who will gift you with a pot of gold at the end of the rainbow. As January progresses, Venus will move closer to Pluto in Capricorn – which combines money, like the won on 선시티카지노, with power. It will be one of the best financial times for you to receive assistance from influential groups and networks. When this change happens, it will relieve Pisces Faeries as well, the energy will be harmony for your romantically and financially.
Enjoy the Winter Season, Faeries… Solaris
Solaris will be starting her regular astrology feature in the spring edition of FAE – out on 1st February 2013.
If you would like to contact her for a reading…
visit www.FairyAstrology.com
Facebook www.Facebook.com/SolarisFairyAstrology
Twitter www.Twitter.com/Solaris_Astro