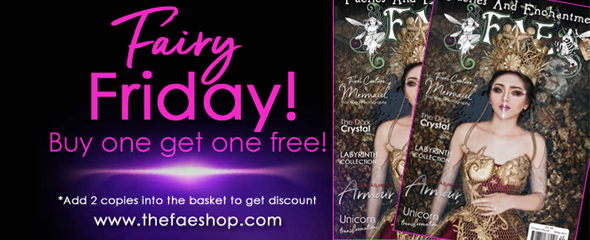 Yay it's Fairy Friday!
Buy one copy of the new winter issue of FAE and get another one free!!!
Give the extra copy as a gift or stocking filler!
Visit www.thefaeshop.com
Add 2 copies to your basket, then refresh to apply discount!
Happy Fairy Friday!
•Offer runs until Midnight on Monday 27th November
•Only applies to the NEW Winter issue of FAE
Also!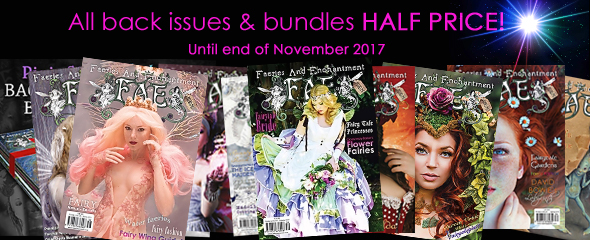 HALF PRICE BACK ISSUES & BUNDLES
Use Code: 50FREE
Visit: www.thefaeshop.com