Hello 🙂 The FAE team has just returned from a very successful outing to the UK's premiere Faery Event, The 3 Wishes Faery Fest. The lovely Trixie Belle was meeting and greeting FAE fans from all across the UK, and even hosted a meet-up for Fayble creator and artist Armorel Hamilton, and the Facebook Faeries group. There were also book signings, including Rob Wildwood's 'Magical Places' a book about special places where faeries can be found! LOOK OUT FOR OUR EXCLUSIVE PHOTO FEATURE in ISSUE 24
FAE IS SPONSORING:
Featuring the Debut UK appearance of Holland's finest export! RAPALJE (pronounced Ra-Pa-Li-Ay)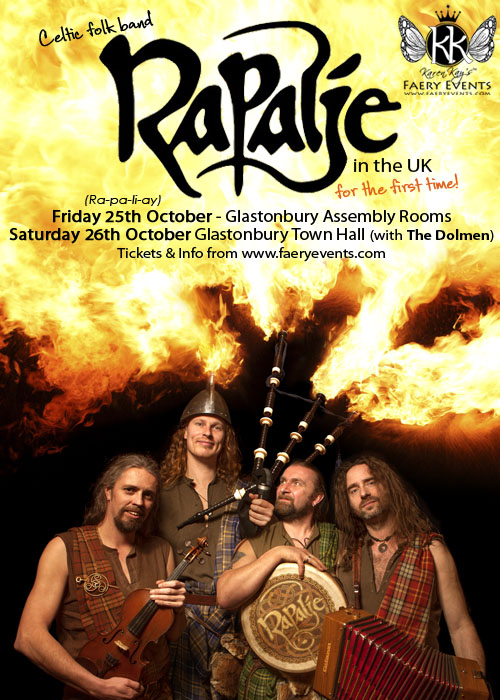 AND! Starring Elizabeth-Jane Baldry & Maxine Fone, 'Goblin Market' is a performance for spoken voice and golden harp of Christina Rossetti's pre Raphaelite celebrated and disturbing narrative poem – a unique combination in British literature of the grotesque, the fairytale, the erotic and the moral. A night of truly exquisite faery culture.

See the online 'Fairy Diary' for events by other organisers
ADVERTISE WITH FAE!
We invite you to advertise your faery related or inspired business in the autumn edition of FAE –  and reach FAE readers worldwide. Our in-house designers can also design your ad if required (included in cost of advert – usually charged at 10%).
VERY SPECIAL AUTUMN ISSUE DISCOUNTS!
Prices listed in UKP & USD
£25/$40USD

for a sixteenth of a page (*RCP £35/$53)

£35/$55USD

banner style = 2 x sixteenth of a page (RCP £50/$75)

£40/$65USD

for an eighth page (RCP £50/$75)

£100/$160USD

for a quarter page (RCP £150/$240)

£275/$415USD

 for a half page (RCP £300/$480)
*RCP= Rate Card Price
Email us for larger sizes and details (technical specifications etc):
info@faemagazine.com