Hello faery peeps! We have some very exciting news for you!
FAE's cover Elf Marita Tathariel will be signing copies of FAE magazine at Avalon Faery Ball & Fayre in Glastonbury UK on 25th to 27th October.
This event is sponsored by FAE Magazine – Faeries and Enchantment
See www.faeryevents.com for event info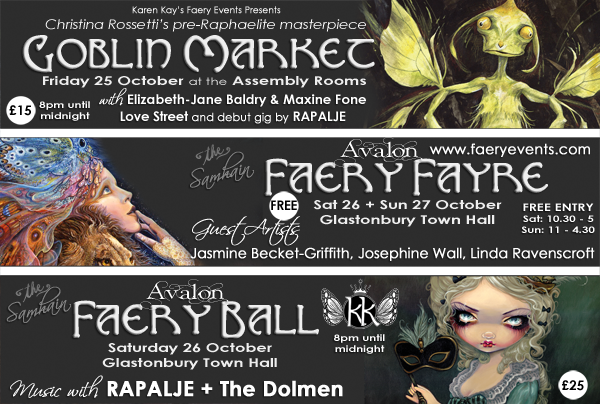 FAE IS SPONSORING THE AVALON FAERY WEEKEND
* * * * * * *
ADVERTISE WITH FAE!
We invite you to advertise your faery related or inspired business in the autumn edition of FAE –  and reach FAE readers worldwide.
Our in-house designers can also design your advert if required (included in cost of advert – usually charged at 10%).
WINTER ISSUE DISCOUNTS on banner style and quarter page!
Prices listed in UKP & USD
£40/$64USD

banner style = 2 x sixteenth of a page (RCP £50/$75)

£125/$200USD

for a quarter page (RCP £150/$240)
*RCP= Rate Card Price
Email us for larger sizes and details (technical specifications etc):
info@faemagazine.com