We are thrilled to announce that the FAE  magazine App for IPad available NOW!
The App can be downloaded to your iPad for FREE! and the rare winter edition of FAE magazine can be downloaded as an in-app purchase for just £2.99.
So, with the click of a button, and as if by magic (faery magic that is!) you can instantly read FAE magaine wherever you are in the whole world! As long as you have an iPad to read it on!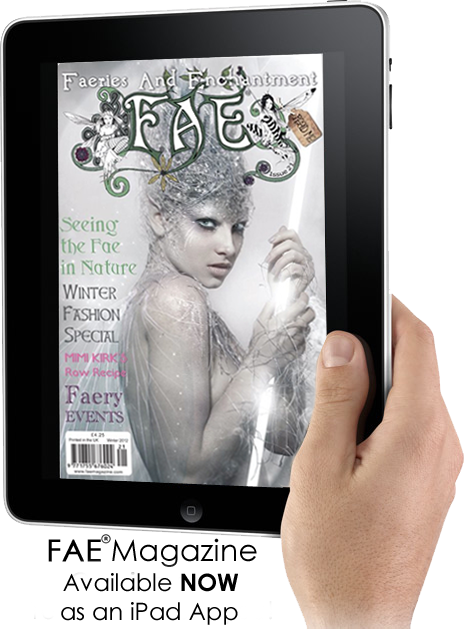 We also intend to launch FAE in other formats, but we are taking one virtual step at a time starting with this very exciting iPad FAE App launch!