Hi lovely readers!
We had the most magical time in Glastonbury UK at the Avalon Fairy Fayre and Ball. Many of you came to say hi and picked up your copy of issue 44 featuring Traci Hines on the cover!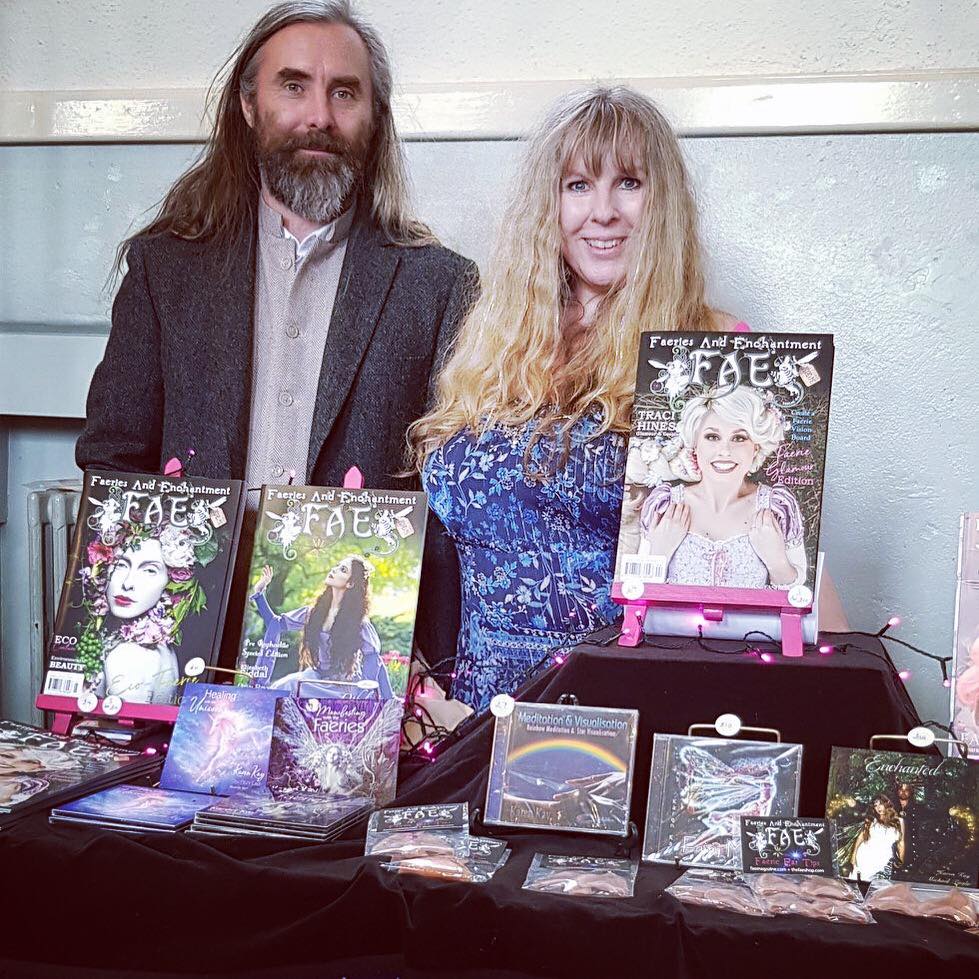 Technical manager Michael Tingle and Editor in Chief, Karen Kay
The Fairy Ball was fantastic with music from SeeD from the Netherlands. During the daytime Fairy Fayre we created a living Pre-Raphaelite interactive art installation! We had around five models who posed inside a large golden picture frame, whilst members of the public took photos and some of them posed with the models too – it was great fun! One of the photos appeared in The Times Newspaper which was super-exciting! The photo was taken by Jason Bryant. Models are Emma and Char.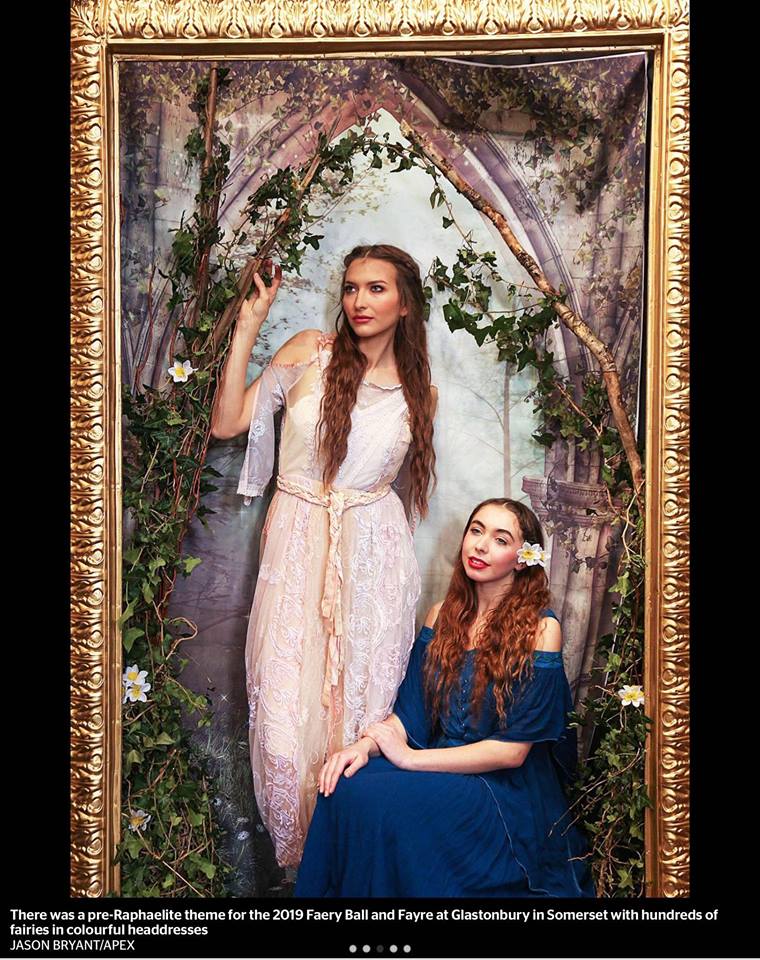 We stayed in Glastonbury for a few extra days because it is such an enchanting place, plus the weather was rather windy and we didn't fancy driving back in it! So now we are back in fairyland at FAE HQ we are having a nice cup of tea as us Brits like to do! Fairy tea cup by Amy Brown. Will write again soon with more exciting FAE news!
The next event where you can find the FAE team will be in the land of King Arthur, Tintagel in Cornwall on Saturday 4th May. Guest artist Jasmine-Becket Griffith will be in attendance along with artists Anne Sudworth and master armorer, Terry English, Armorel Hamilton (Mother of Faybles), and many more. Jasmine created the special artwork especially to promote the event (see below), plus you can see a larger version of this in the new issue of FAE.
Follow FAE magazine (Faeries and Enchantment) on social media and be sure to tag @faemagazine or #faemagazine in your photos holding your copy of FAE!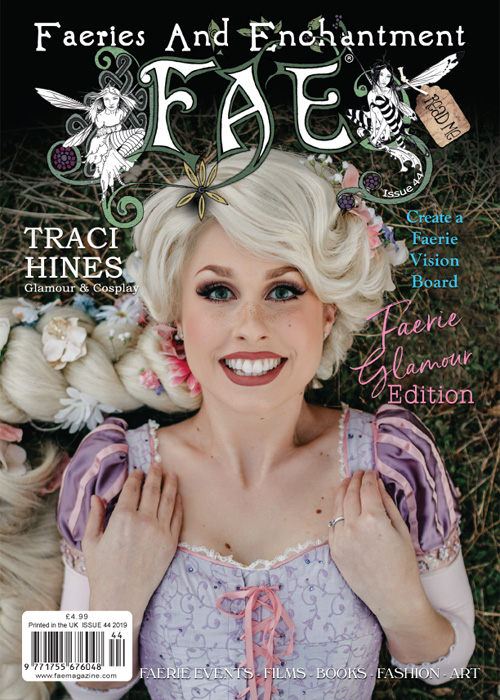 Every issue is printed on FSC paper, and is carbon neutral. With so much to explore inside, we know you'll be enchanted with this faerie-glamour special edition of FAE.
ORDER ISSUE 44 HERE OR SUBSCRIBE HERE
GIFT SUBSCRIPTIONS ALSO AVAILABLE